'Covered In Blood!' Johnny Depp Friend Reveals Gruesome Details Of Alleged Assault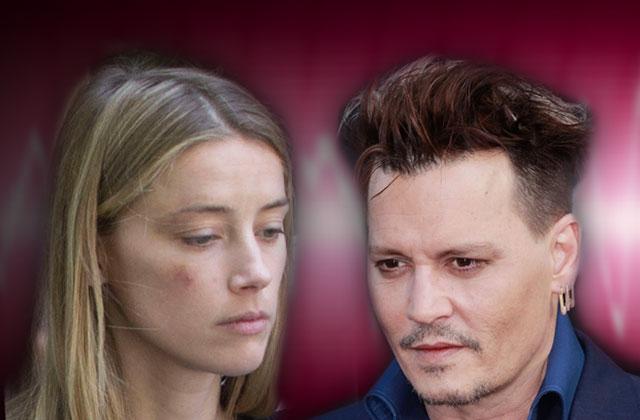 Amber Heard's good friend iO Tillett Wright witnessed Johnny Depp's violent attacks, according to court documents filed in their divorce. And now, Wright is telling her side of the story in an explosive first-person essay.
"I called 911 because she never would," iO Tillett Wright wrote in an essay on Refinery29.com, never mentioning the Pirates of the Caribbean star or his wife by name in the story.
Article continues below advertisement
"I know this because I went to their house. I saw the pillow with my own eyes. I saw the busted lip and the clumps of hair on the floor. I got the phone call immediately after it happened, her screaming and crying, a stoic woman reduced to sobs."
Wright said the decision to call the police was a difficult one.
"When you call someone your brother, you also commit to calling them out when they are wrong. As she, shaking and crying, described this 195-pound man throwing the full weight of his body into head-butting his 120-pound wife in the face in a fit of rage, I found that an unforgivable line in my heart had been crossed."
Article continues below advertisement
"That's why, when it happened again, when I was on the phone with both of them and heard it drop, heard him say, "What if I pulled your hair back?" and her scream for my help, I wondered like so many times before if I should break the code of silence that surrounds celebrities and invite the police into the situation, and in a split second decided that, yes, I was going to."
"Because I realized that as long as I was protecting the abuser from consequences, I was enabling the abuse and I could no longer partake. I had to stand up for my friend, and for what I believe in my gut to be the code of conduct by which human beings have to behave with each other," she wrote.
What do you think about iO Tillett Wright's essay? Sound off in comments below.