Johnny Depp's Assistant Claims Texts With Amber Heard Were 'Heavily Doctored'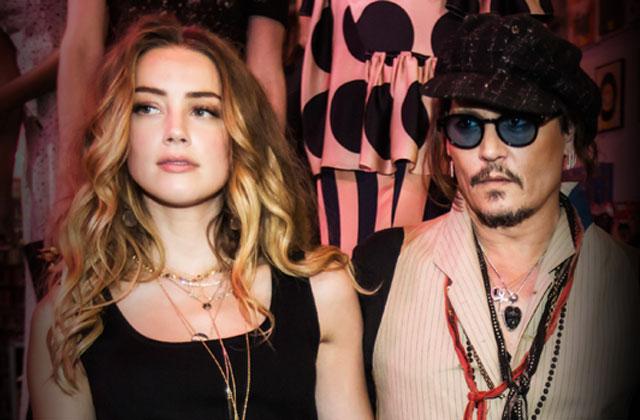 Article continues below advertisement
Deuters also reportedly suggested that the conversation had been "heavily doctored," saying he was willing to testify that "he never had a conversation about alleged violence with Amber."
The texts, obtained by Entertainment Tonight , seem to reveal a purported Deuters apologizing to Heard for his 52-year-old boss' violent behavior.
"He's incredibly apologetic and knows that he has done wrong. He wants to get better now. He's been very explicit about that this morning," one of the messages read. "He was appalled. When I told him he kicked you, he cried. It was disgusting. And he knows it."
A reply, reportedly from Heard, says: "He's done this many times before. Tokyo, the island, London (remember that!?) and I always stay. Always believe he's going to get better…And then every three or so months sic, I'm in the exact same position."
But Heard, being well aware that doubts would arise over her claims she suffered terrible abuse at the hands of Depp, secretly amassed a damning trove of evidence against her estranged husband, including shocking photos of her alleged injuries.
Article continues below advertisement
"Amber has keep a secret photographic portfolio of all injuries sustained at the hands of Johnny over their relationship," a source told Radar.
After bringing her evidence to court last Friday, Heard was granted a temporary restraining order.
This battle is far from over, however, as Depp, who had a "cheerful and chatty" performance in Denmark last night with his band, won't go down without a fight. The actor's legal team has vehemently denied Heard's allegations, accusing her of coming after his fortune.
"Amber is attempting to secure a premature financial resolution by alleging abuse," Depp's divorce attorney, Laura Wasser, said in a statement. "Her current application for a temporary restraining order, along with her financial requests, appears to be in response to the negative media attention she received earlier this week after filing for divorce."
The former couple is due in court on June 17.