Amber's Ex Reveals The Truth About Her Domestic Violence Arrest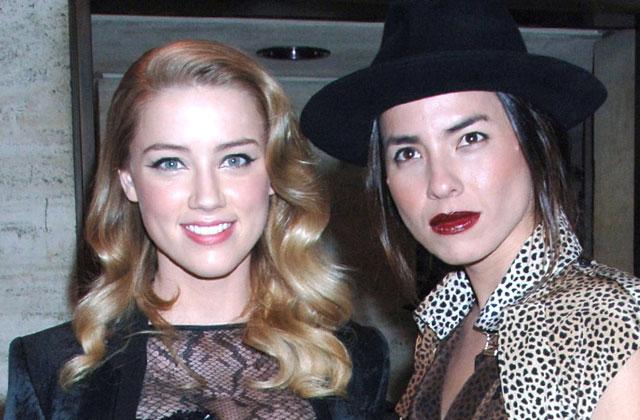 Amber Heard's 2009 arrest for domestic violence against her then-girlfriend was a "misogynistic" and "homophobic" incident, the woman is now claiming.
As RadarOnline.com reported, photographer Tasya van Ree and Heard were involved in an altercation that resulted in Heard's arrest in a Seattle airport seven years ago. But now that the incident has become public, she says her girlfriend was not at fault.
"In 2009, Amber was wrongfully accused for an incident that was misinterpreted and over-sensationalized by two individuals in a power position. I recount hints of misogynistic attitudes toward us which later appeared to be homophobic when they found out we were domestic partners and not just 'friends,'' van Ree said in a statement provided to RadarOnline.com on Wednesday.
Article continues below advertisement
While Heard was arrested on misdemeanor domestic violence charges and appeared in court the following day, van Ree explained, "Charges were quickly dropped and she was released moments later."
Meanwhile, Heard has accused her husband, Johnny Depp, of assaulting her throughout their relationship.
Van Ree also insisted, "It's disheartening that Amber's integrity and story are being questioned yet again. Amber is a brilliant, honest and beautiful woman and I have the utmost respect for her. We shared five wonderful years together and remain close to this day."