Exclusive
Adam Lind Involved In Strip Club Theft – Dancer Accuses Him Of Stealing Her Wallet!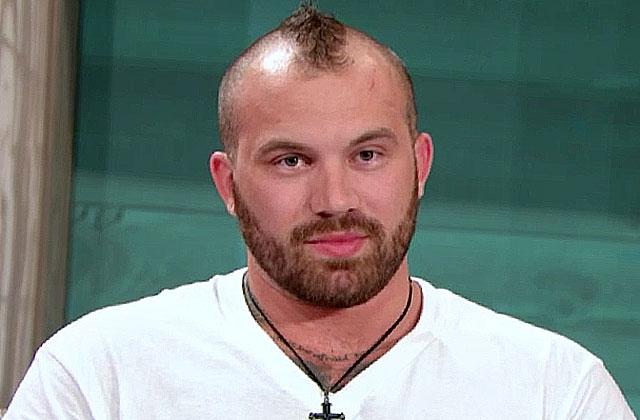 Is Adam Lind back to his law-breaking ways? The Teen Mom 2 star was accused of being a suspect in a larceny case at a strip club on May 27, as a dancer exclusively told RadarOnline.com that Lind stole her co-worker's wallet.
The dancer, who performed at Scarlett O'Haras in South Dakota the night of the alleged larceny, accused the father-of-two of stealing her friend's wallet around 2:40am.
"Adam was at the strip club," she told Radar. "We didn't know what happened to it until we looked at the security camera. He stole it, put it in his truck and pretended to help us find it."
Article continues below advertisement
While no arrests were made at the time, police told the employee that the security footage "is enough to arrest him."
Although Steve Redmond, who is a detective on the case, was unable to confirm if Chelsea Houska's baby daddy is a suspect, he revealed Lind was listed on the larceny case.
Sam Clemens, Public Information Officer for the Sioux Falls Police Department, exclusively confirmed the crime to Radar.
"The victim lost her wallet, she thought she put it in her friend's car," the officer said. "The manager watched security footage and saw the suspect take the wallet."
But Clemens revealed Lind will not be charged with larceny.
PHOTOS; Tummy Tuck? 'Teen Mom' Chelsea Houska Responds To Plastic Surgery Rumors Following Body Makeover
"Based on everything, there is no way of determining intent to steal," he said. "It's done with now. Redmond watched the video and did interviews. After talking to everyone, there is not enough to prove intent."
Article continues below advertisement
Although the MTV star isn't guilty of larceny, the dancer also accused him of hitting on her despite his relationship with girlfriend Stasia Lynn.
"He called and requested me," she said. "He didn't tip anyone. He was wasted. He was with his friend. They were trying to coax us to go to the hotel. They wouldn't leave us alone."
The dancer explained how her and her friend tried to get away from Lind because he was an "a**hole."
She added, "He started bragging about himself and showing the 50k check he got from Teen Mom."