Political Commentator John Phillips Weighs In On Who Will Win Presidential Race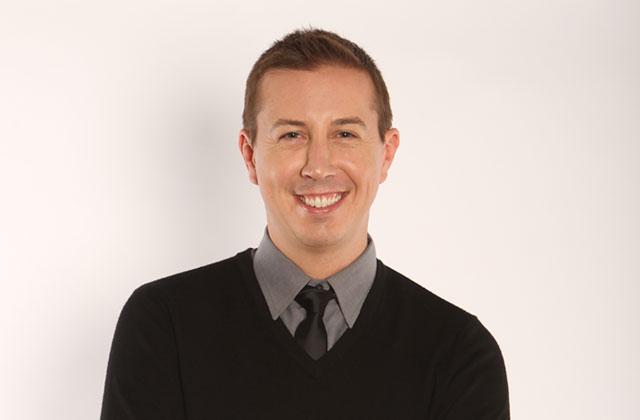 This presidential season may be the oddest election cycle in American history. For the first time ever, a major American political party might nominate a relentlessly self-promoting, filthy-rich New Yorker whose hair-trigger temper and marital drama have splashed the pages of tabloids for decades. And if that isn't weird enough, the other party might nominate Donald Trump!
So far, the former star of NBC's The Apprentice has been branded by his political opponents as a racist, a xenophobe, and an opportunist who has swept the Republican base by running a campaign designed to appeal to white supremacists.
Article continues below advertisement
This portrayal misses the mark.
First of all, there aren't enough members of the KKK left to keep 'Linen N' Things' in business, let alone to provide the votes necessary to win the GOP Primary.
Also, Trump's popularity stems from the fact that unlike the elites who have been running the country for the last several decades, he's willing to speak out against policies that have decimated the American middle class, including open borders, bad trade deals and endless wars.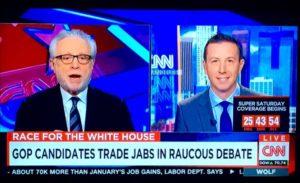 Democrats are secretly terrified the appeal of that message will spread across racial lines.
Although to be frank, Trump blew it when Fox News' Bill O'Reilly asked him what he would do for unemployed black men who are "ill-educated and have tattoos on their foreheads." Instead of saying he'll bring manufacturing back to America, Trump should have said, 'Hey, I'm the guy who hired Mike Tyson!'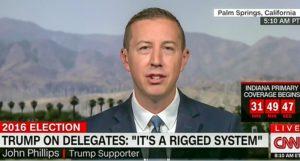 In fact, the cartoon villain persona is working to Trump's advantage — if he's going to win the election, all he has to do is convince the American people that he's not Adolf Hitler, which will be easy for him to do.
Article continues below advertisement
Before she even gets to Trump, Hillary has to send Senator Bernie Sanders back to Vermont with his quart of Chunky Monkey between his legs.
To Hillary's chagrin, Bernie has become an unbelievable pest. The avowed Socialist won't stop winning primaries, calling her a lap dog for Wall Street and making college kids "Feel the Bern."
Unfortunately for Hillary, this isn't like when Bill gets home from Jeffrey Epstein's sex island…this 'Bern' can't be cured with Penicillin.
Article continues below advertisement
The longer Bernie stays in the race the more aggressive he has to get with her, too.
His only shot at winning is by convincing Democratic 'super-delegates' that she's going to be proving herself in the yard on the next season of Orange is the New Black after she's indicted by the feds.
And then we have Speaker of the House Paul Ryan, who has felt liberated on commenting on the presidential election now that he's shaved his beard.
Ryan clearly became jealous of the attention his beard was receiving once it eclipsed the fame of Washington's previously most famous beard…toe-tapping Senator Larry Craig's wife.
Ryan believes that Trump will lose and desperately wants the world to know it.
If he's right, he becomes the leader of the GOP. If he's wrong, he becomes Trump's b**ch.
Whatever happens this bizarre campaign season, there's no Newhart finale in store for America in 2016. We're not going to wake up and find out that the whole thing was just a wacky dream. The entrenched power interests, in both parties, are getting a shaking they can't ignore.