Exclusive
'RHONY' War! Sonja Rips Bestie Singer After Nasty Fight: 'Ramona Was Lying'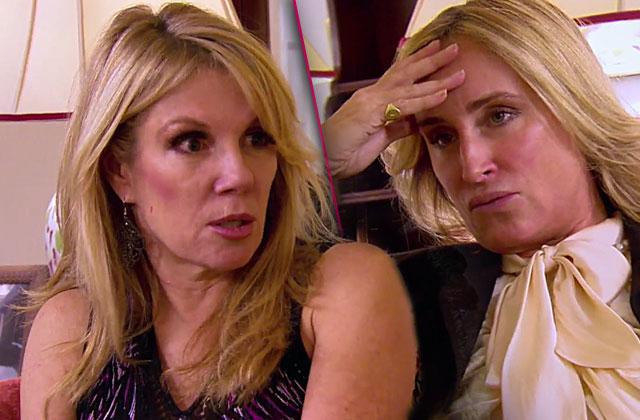 Article continues below advertisement
"I should be used to this by now," Morgan told Radar. "I don't know why I am hurt by Ramona's comments because it's always her calling the kettle black. She loves to stir the pot. But at everyone else's expense."
Morgan finds it inappropriate that Singer threw her under the bus.
"It's never ok to shame a friend by saying they're not invited to another friend's party," Morgan explained.
Plus, Morgan doesn't believe that Frankel didn't invite her to the party.
"I knew Ramona was lying on the spot," she said. "Bethenny would never bird dog a message to me through Ramona. If she had something to say, she would say it to me directly."
After reflecting on the situation, Morgan considers Singer's attack inconsiderate.
"I've been a loyal, apologetic friend standing up for Ramona's antics for decades," she noted. "People ask me how I can be friends with her all the time, and I always point out the best I know in Ramona because friends stand by friends through thick and thin."
But instead of acting like a true friend, Morgan feels like Singer had ulterior motives.
"If anything, Ramona should be very proud of me as I have succeeded through my past adversity and now have developed my swimwear, fashion and jewelry line, Sonja Morgan New York."
Morgan concluded, "She should be happy for me, not picking on me."