Sonja Rips Ramona: 'Anything She Finds Out, She's Going To Press'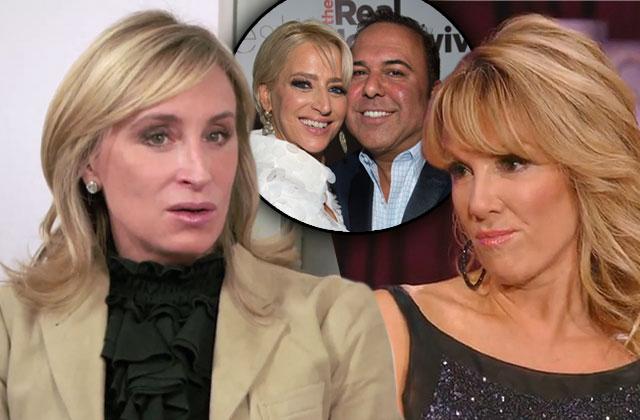 Article continues below advertisement
"Knowing Ramona as long as I do, I know she's unfiltered and anything she finds out, she's going to hit the press," Singer said to RadarOnline.com. "Period. Take it or leave it. If you are friends with Ramona, that's the way it is."
According to Morgan, it's normal for friends to battle.
"I've had my ups and downs with Ramona, so Dorinda and Ramona fighting, that just goes with being friends," she said.
But when it comes to Bethenny Frankel, 45, starting the war and accusing Medley and Mahdessian of liking to party and drink too much, Morgan claims that the Skinnygirl founder just shares her true thoughts without reservations.
"I think Bethenny calls it the way she see it," she explained. "Good or bad."
Unfortunately, Morgan warns that new cast member Jules Wainstein, 35, is next in the line of fire.
"It's only a matter of time before the newbie gets embroiled in the drama on the show," she said. "And no one is exempt from the Frankel frankness."
Be sure to catch the next episode of RHONY Wednesday night at 9 pm ET to see how all of the drama plays out.