Exclusive
Baby Daddy Drama! Rob Warns Blac To 'Stay Away From Tyga'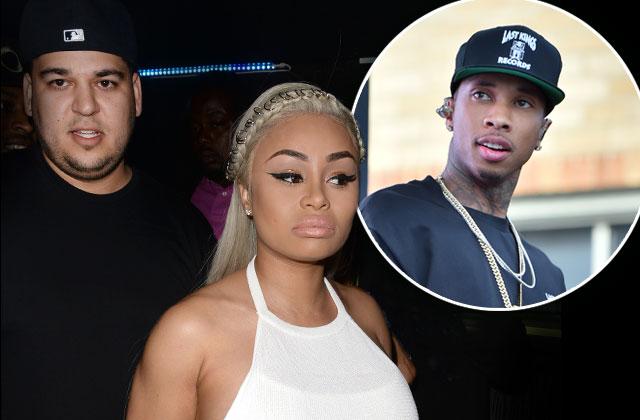 RadarOnline.com has exclusively learned that as the Kardashians close ranks on rap flop Tyga since his split from Kylie Jenner, they've let Blac Chyna know she's "either in or out."
"Rob gave her the message from the family — they want to totally cut ties from Tyga," an insider told Radar.
So is Chyna paying heed to the Kardashian clan's warning?
"While Blac can't completely because of King," her 3-year-old son with Tyga, "she's definitely doing what she's told and keeping her distance from him," revealed the insider.
Article continues below advertisement
"Blac knows where her bread's buttered and she's doing everything she can to align herself to Rob's family," continued the source. "After all, she's carrying the Kardashian heir now!"
Anyway, noted the insider, there's no love lost between Chyna and Tyga.
While Chyna, 28, probably will never admit publicly that she feels bad for Jenner, she "knows exactly what she's going through," said the insider, adding that for the former stripper, cutting ties with Tyga "was worse for her because she has a kid with him."