Exclusive
Not Over It! Kylie 'Heartbroken' After Messy Split With Tyga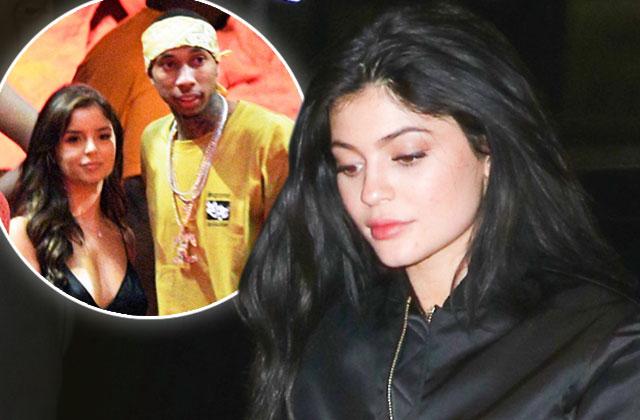 Keeping up with the Kardashians superstar Kylie Jenner and Tyga both rebounded quickly after their breakup. But while Tyga insisted yesterday he is "single," RadarOnline.com has learned that Jenner's new fling with PartyNextDoor could be all for show too — because according to insiders, she is still "heartbroken" over the split!
According to a Kardashian family insider, "Kylie does not know how to handle this, or what to do. But she does know that she never wants anything to do with Tyga again."
Article continues below advertisement
"She is taking back everything she ever gave him and she has already cancelled all of the credit cards in her name that he had access to," said the source. "She does not want the jewelry he gave her any more. She wants no trace of him in her life."
Since the split, the 26-year-old rapper has been out and about with a slew of women, including Demi Rose Mawby. And although Jenner, 18, has also seemingly moved on with another rapper herself, the source said that her new man PartyNextDoor is just a temporary replacement.
"Kylie has really been a complete mess this past week," the insider told Radar. "She tries to pretend like she is this fearless human being and that nothing can faze her."
"But, in actuality, she just got her heart broken by the first love of her life."
As Radar previously reported, Jenner's famous sisters – and her mother, Kris Jenner, 60 – were not too keen on Tyga from the get-go.
"She has been leaning on her sisters for support more than ever right now and they are all trying to be there for her," said the source.
"Everyone knew that this was going to happen and no one liked Tyga from day one. The fact that he has been flaunting other women around so soon after the breakup is just completely disrespectful and it is making this situation much worse for Kylie."
Do you think that Kylie Jenner and Tyga should stay broken up? Tell us your thoughts below.