Boozy Battle! Ramona Singer Was 'Original' Tipsy Girl, Until Frankel Lashed Out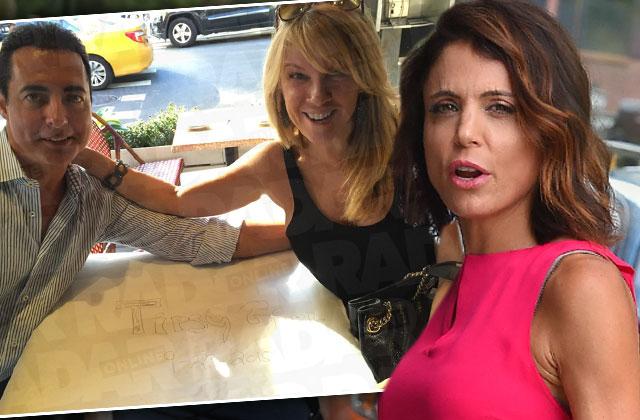 Article continues below advertisement
And it was her plan to embarrass the Skinnygirl mogul with the project on her birthday—in front of RHONY cameras!
Radar obtained photos from one of the business meetings on Sept. 23, 2015 where Singer was celebrating with her new partner, proving she was interested long before Morgan was ever involved.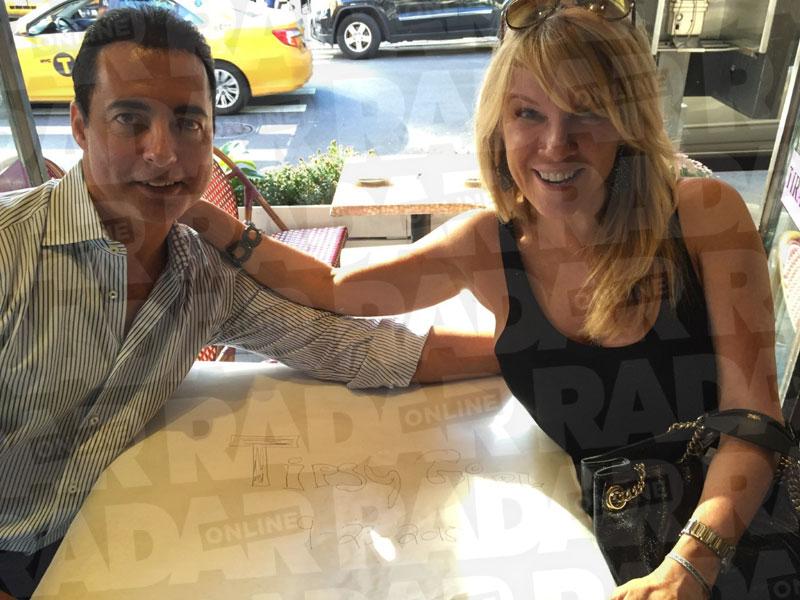 According to the insider, Ramona planned to bring along samples of Tipsy Girl to present to Bethenny at her backyard birthday bash and cause drama on camera. However, Singer backed out of the deal last-minute in November because she was terrified about the imminent backlash from Frankel.
"Bethenny got wind of it," the source said, "and she was scared. Everyone is scared of Bethenny. It's ridiculous."
The insider said the women are afraid Frankel will use her pull with Bravo to have them kicked off the show for trying to compete with her $100 million empire.
It wan't until later when Sonja was approached by Tipsy Girl to be the face of the brand once Ramona backed out. Morgan announced her involvement at her 52nd birthday party on Nov. 25, to a shocked crowd, which included none other than Ramona, who appeared to be clueless about the brand!
Article continues below advertisement
"Skinny girl? Tipsy girl? A little too close to home," she said.
Now, Sonja is engaged in a war of words with Bethenny and had an intense confrontation in a clip for an upcoming RHONY episode.
"When a brand rides on the coattails of another brand, they call it a cheater brand," Frankel told Morgan. "It's a personal insult and I don't want anything to do with you."
The Skinnygirl mogul also pulled some backhanded moves against Sonja, including trying to trademark the name, which was suspended by the U.S. Patent and Trademark Office, and bashing her in her Bravo blog.
"Sonja has had: an event company, a jewelry line, toaster, Nigerian football team, fashion line, and now a Prosecco – none of which have come to fruition. It is laughable but more sad," Frankel wrote. "Women, this is not how it works. This is the problem when being a reality star is your actual job versus having a career the show follows. People create imaginary businesses to stay relevant."
A spokesperson for Tipsy Girl says wine products will be distributed and shipped next week and sold in stores in Connecticut, New Jersey, New York, Massachusetts, Florida and the Carolinas "for now."