Sonja Morgan Launching 'Tipsy Girl' Liquor Brand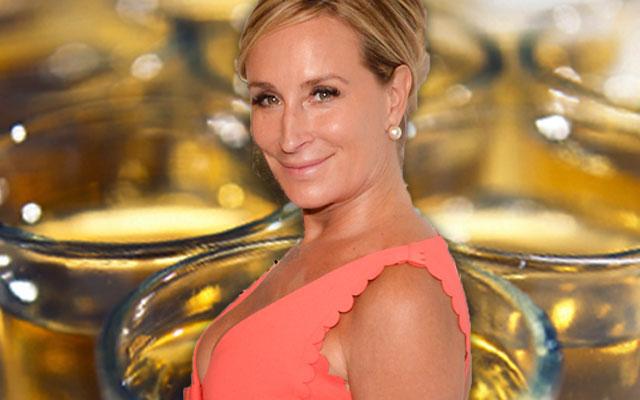 Last season on the Real Housewives of New York, Bethenny Frankel took cast mate Sonja Morgan under her wing, showing her the ropes of her Skinny Girl cocktail empire. But has Morgan gone too far in trying to replicate her frenemy's success?
Morgan revealed last week at her 52nd birthday party that she was launching her very own liquor brand --- called Tipsy Girl! Page Six reports that guests of the party got to sample the line's prosecco, which has not yet been launched publicly.
Article continues below advertisement
While Frankel officially sold her company back in 2010, her name remains synonymous with the Skinny Girl brand --- and guests could not help but notice the parallel. "Skinnygirl, Tipsy Girl? Sounds pretty similar!" a source said. "Is Bethenny going to take that?"
As Radar has reported, there has been notable friction among cast mates leading up to this season of RHONY as veteran housewives battle to get paid as much as Frankel. "The network is offering Ramona Singer, Countess LuAnn de Lesseps, and Sonja Morgan a daily shoot rate, which means they each would be paid only per day that they actually film," a source told Radar. "They never had these type of contracts before," the insider said, adding that "It's not fair."
Frankel was not in attendance at Morgan's party, and did not comment on the star's new liquor brand. However, Morgan's business parter Peter Guimaraes (who has previously collaborated on a project with Singer) insisted that they have had the liquor brand in the works for years, and have bigger fish to fry when it comes to the name. "We got some flack that the name's 'promoting drunkeness,'?" he said. "It's not - it's tipsy! You can be tipsy in love .?.?. tipsy in life," he said, adding, "It's hypocrisy. If you pay $18 for a cocktail in Manhattan and it's all juice, you're going to be unhappy."