Michael 'Committed Suicide!' Jackson's Sick 'Death Wish' Exposed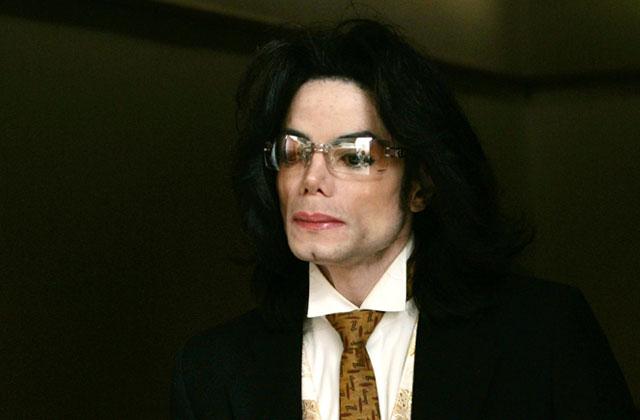 After obtaining a recording of Michael Jackson pleading for drugs just weeks before his death, world-renowned experts and insiders have come forward claiming that the late King Of Pop slowly killed himself, RadarOnline.com has exclusively learned.
"Michael was really at the end of his rope," an insider told Radar. "He had so much trouble in his life. I think it was just too much for him to handle."
Dr. Cyril H. Wecht, an esteemed medical examiner, also backed the claim and told Radar, "Michael's drug addiction, paranoia, fear and isolation had taken over his life — and would lead to what I would call his death wish."
Article continues below advertisement
Jackson died in 2009 at just 50 years old. Before his death, however, the late singer had admitted that he considered taking his own life.
On May 3, 2009, just a month before his death in June, Jackson left a desperate message for Jason Pfeiffer, who worked for Dr. Arnold Klein, Jackson's Beverly Hills dermatologist.
Klein was known for supplying the pop star with drugs. Shortly after his death, the doctor was accused of injecting the star with the powerful pain medication Demerol on 51 occasions in the three months before Jackson passed away.
In the recording, Jackson's shaky voice can be heard saying: "It's Michael. Err, I can't find Klein – um, I have a problem in the groin area, and I don't want to say this on the phone … inflamed area there, um, on a private … I don't want to say this on the phone. Get him to call me please."
After a short pause, he mumbled, "Thank you. Right away. Bye-bye."
Klein, who died in 2015, was never charged and denied any wrongdoing at the time. He was also suspected of using his medical credentials to help the "Billie Jean" singer get prescriptions under several different names.
Article continues below advertisement
In 2013, Debbie Rowe, the mother of two of Jackson's three kids, claimed that Klein had also provided the musician with propofol – a powerful anesthetic.
Officially, Jackson died of an overdose of that drug. His personal doctor, Dr. Conrad Murray, was later convicted of involuntary manslaughter for administering the lethal dose.
Still, friends said the late star was caught in a downward death spiral of his own creation.
"Michael Jackson had a death wish," Pfeiffer told Radar. "No one realized he was getting drugs from all these different places. It was inevitable something was going to go wrong."
Dr. Wecht said he believes Jackson, "knew he was worth more dead than alive" and "sabotaged" his then-upcoming "This Is It" tour because he knew he was "incapable of doing even one performance." Adding to the pressure, Jackson's debts were reportedly as high as $400 million by the time he died.
Article continues below advertisement
"Michael definitely committed suicide. It just happened in slow motion, over a period of weeks. He'd finally had enough of the world," another insider declared. "The call to Jason was a cry to save his life. You can hear the anguish in his voice – his death was a suicide!"
Even Jackson and his family members divulged his disturbing suicidal tendencies way before his untimely death in 2009.
"Michael always talked about dying young," an insider told Radar. "He wrote suicide notes, then tore them up. He kept one with him. He often read it."
In a chilling 1999 interview about the child sex-abuse allegations against him, Jackson, again, confessed that he had considered suicide.
"If it wasn't for the children … I'd throw in the towel and I'd kill myself," he cried.
Jackson's former brother-in-law Jack Gordon even predicted that he would take his own life one day, in a 2003 interview.
"I'm convinced that it's only a matter of time before he kills himself," Gordon, who was married to the singer's sister La Toya Jackson from 1989 to 1997, said at the time.
In his last months alive, an insider claimed that Jackson battled not only depression, but also a number of other medical conditions. The King Of Pop was reportedly anorexic and suffered from alpha-1 antitrypsin deficiency – an incurable disease that damaged his lungs, liver and vision, the source said.
"Michael called his tour 'This Is It' because he knew it would be the last time for fans to see him," Dr. Wecht added.