Khloe Kardashian Slams Ex Lamar Odom After He's Caught Drinking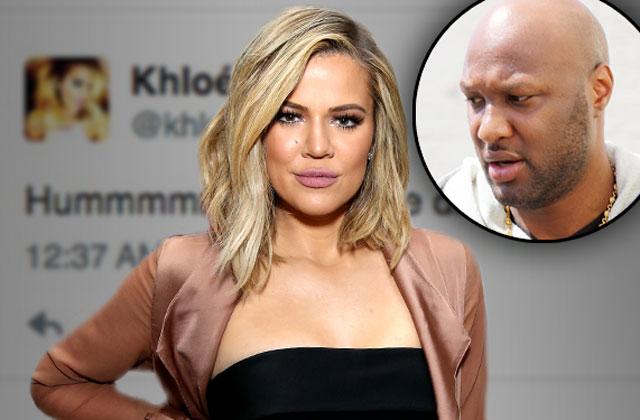 Khloe Kardashian isn't afraid to call anyone out, including her troubled ex Lamar Odom.
After the former NBA star was spotted slurping a cognac at the Beverly Center mall in Los Angeles on Sunday, 31-year-old Kardashian was quick to hit back on Twitter.
"Hummmmmm... People disappoint," she wrote in a not-so subtle tweet.
According to PEOPLE magazine insiders, Odom was "very nice to everyone taking photos with him," ordering two drinks at the bar.
Article continues below advertisement
Unfortunately for Kardashian, this isn't the first time her estranged hubby has been spotted drinking since his near-fatal overdose last October.
As Radar reported, Odom was caught drinking in March just hours after dining out with Kardashian, his primary caretaker throughout his recovery process.
While his most recent drinking could be major cause for alarm, the 36-year-old seems to be doing well otherwise.
Late last month, however, Odom confessed to struggling since his overdose.
"I mean, it gets tough, especially if so much gets speculated," he told Entertainment Tonight. "Only a few people know the truth, and I just keep that close to my heart."
The former married in 2009 after just one month of dating. Khloe first filed for divorce in 2013, but put the split on hold following the former NBA star's hospitalization.