'I'm Still Here!' Kelly Ripa Announces Michael Strahan's Last Day On 'Live'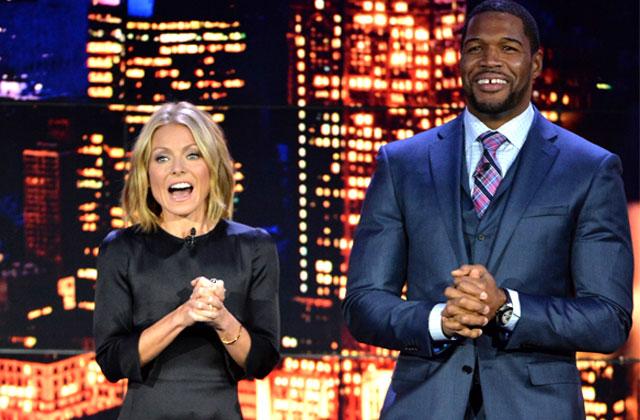 Before the dust could settle on the strained set of Live! With Kelly and Michael, co-hosts Kelly Ripa and Michael Strahan announced the former NFL star's last day on the popular morning talk show, RadarOnline.com has learned.
Halfway through Tuesday's segment, Ripa, 45, shared somberly with the audience: "A week from this Friday is Michael's final show here at Live!."
Immediately afterward, the studio audience let out a "boo" for several seconds, to which Ripa and Strahan frowned.
Article continues below advertisement
"We still love you Kelly!" a female fan shouted during this morning's show.
In response, Ripa rolled her eyes, saying, "Oh thanks, no no. I'm still here."
After a brief pause, she snapped back into character to announce the show's current plans for Strahan's send-off.
"We'll remember, we'll reminisce, we're gonna look back at the fun times we had together," she said. "Wait till you see all the stuff we done — so join us for Michael's flashback Friday farewell on Friday the 13th!"