Truce! Kelly Ripa & Michael Strahan's On-Air Feud Is Finally Over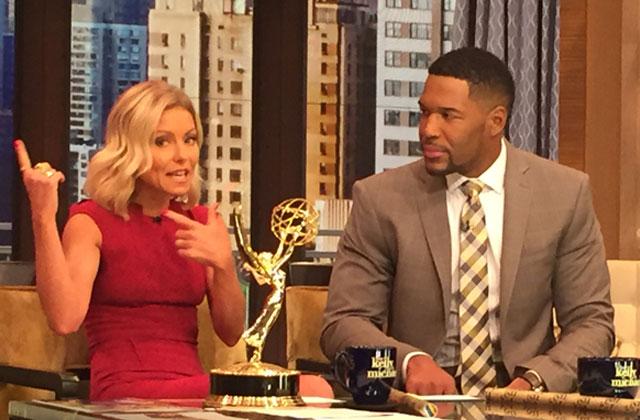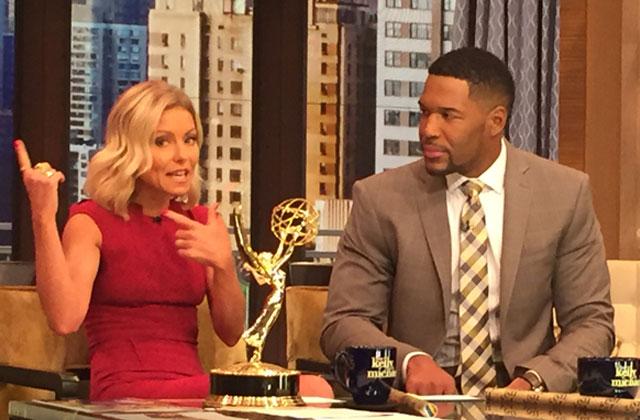 After a tumultuous couple of weeks, Kelly Ripa and Michael Strahan have put their differences aside! The two hosts appeared friendly on the Live! With Kelly & Michael set Monday after their Daytime Emmy win, RadarOnline.com has learned.
Article continues below advertisement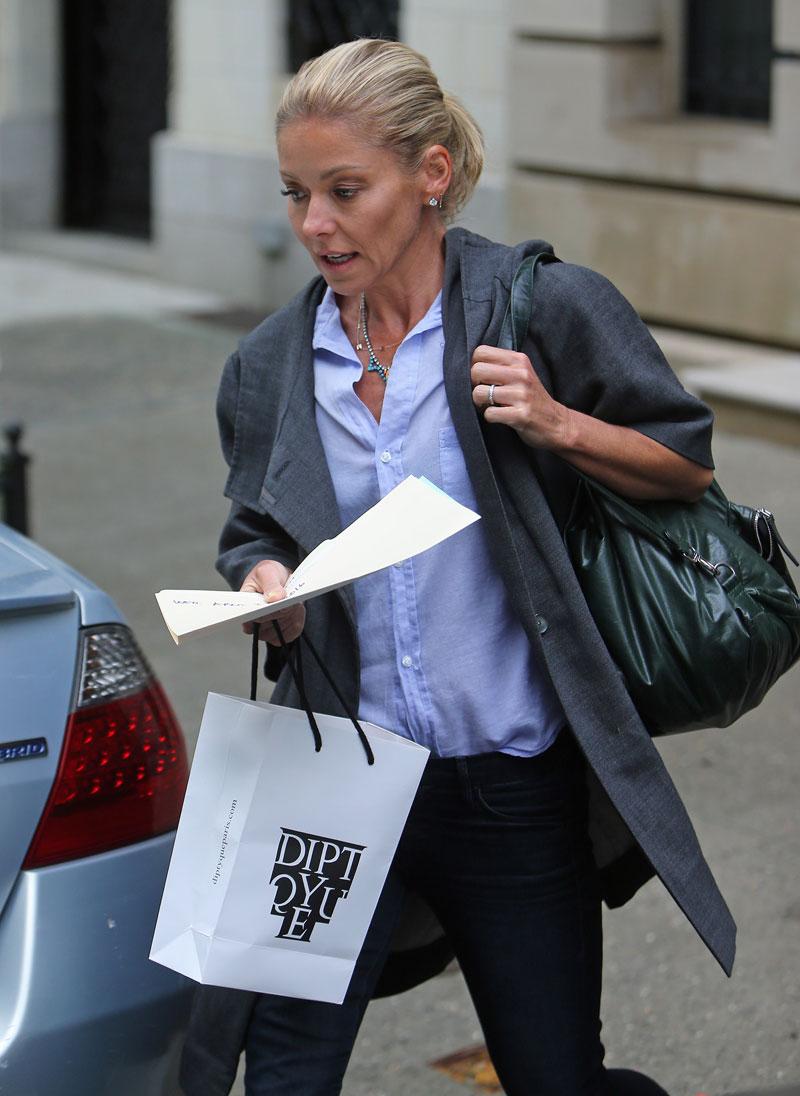 Ripa and Strahan are seasoned pros in front of the camera, but is their reconciliation all for show?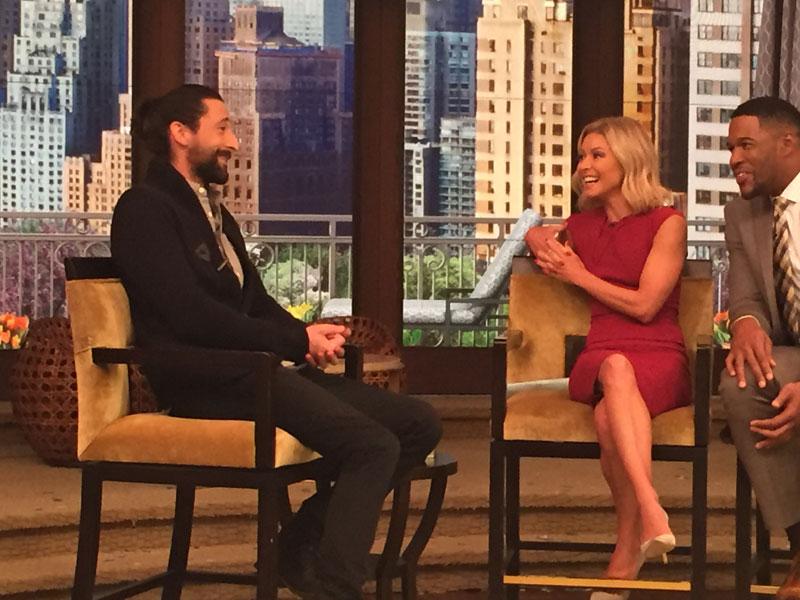 Despite their recent feud, the two co-hosts were friendly on the set of Live! With Kelly and Michael on Monday amid their post Emmy win buzz – even after the cameras stopped rolling!
Article continues below advertisement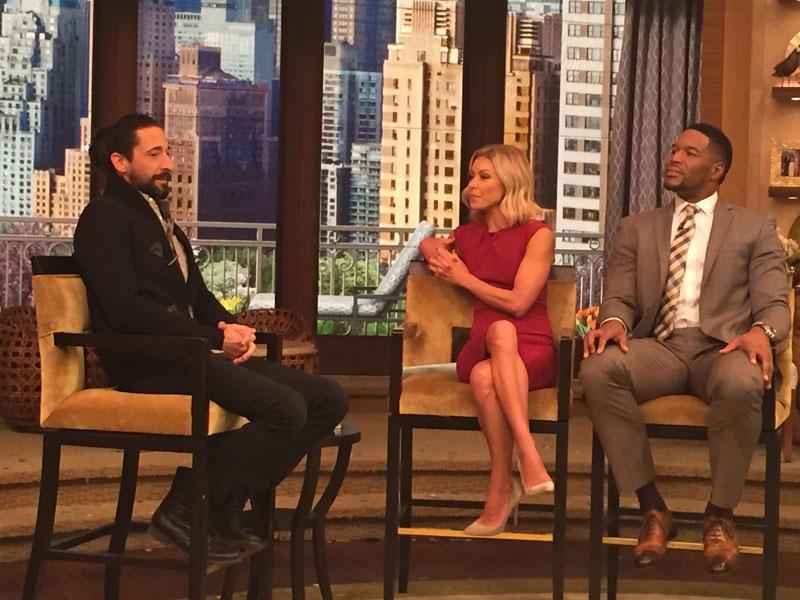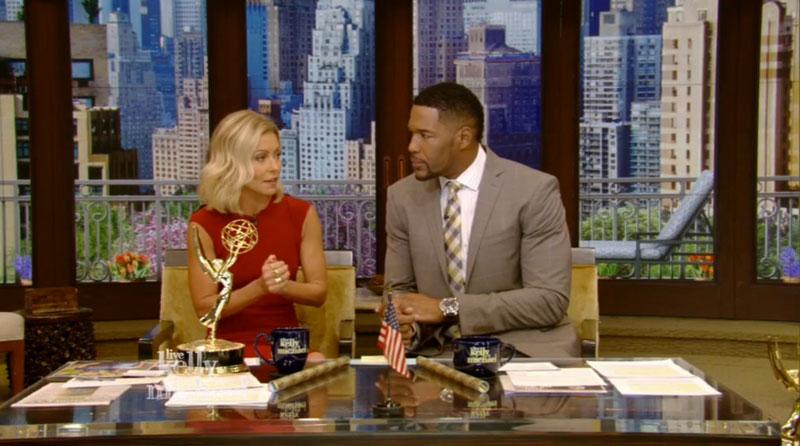 Ripa, 45, and Strahan, 44, took home a Daytime Emmy Award for "outstanding entertainment talk show hosts" on Sunday night, and the pair was friendlier than ever as they talked about their win during the opening chat segment.
Article continues below advertisement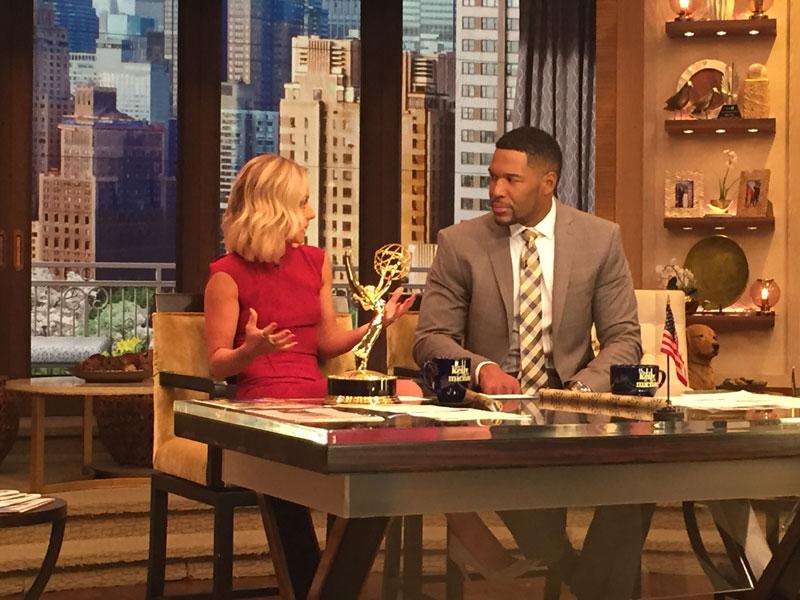 Their excitement and kind attitudes carried over into commercial breaks, hinting that the hosts finally called a truce.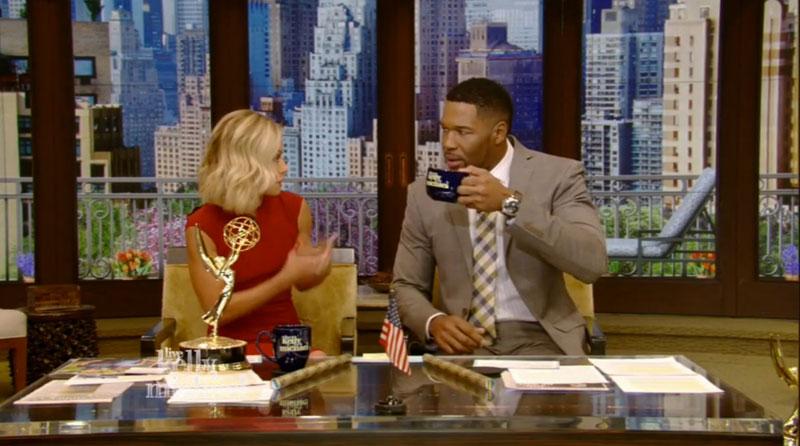 "During the breaks Kelly and Michael were laughing and whispering things into each others' ears. It really looked like they had put their differences aside and are back to being friends," the insider said.
Article continues below advertisement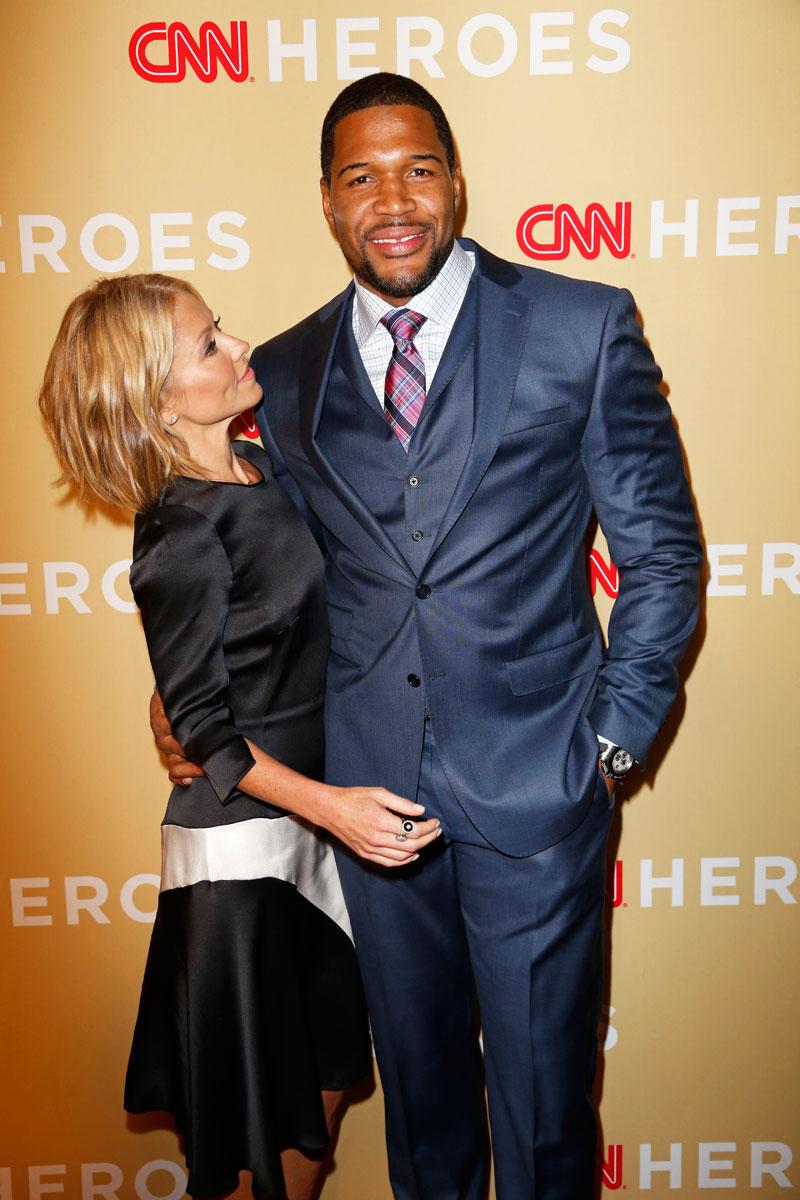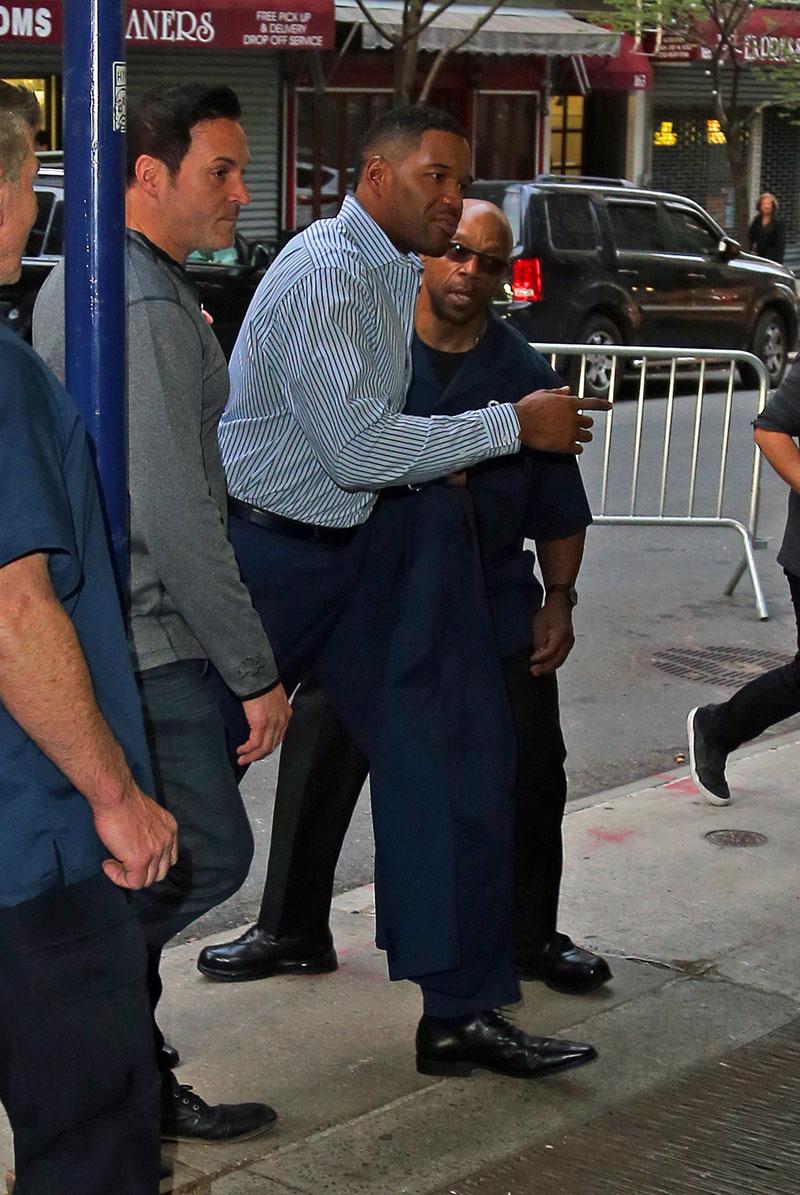 Article continues below advertisement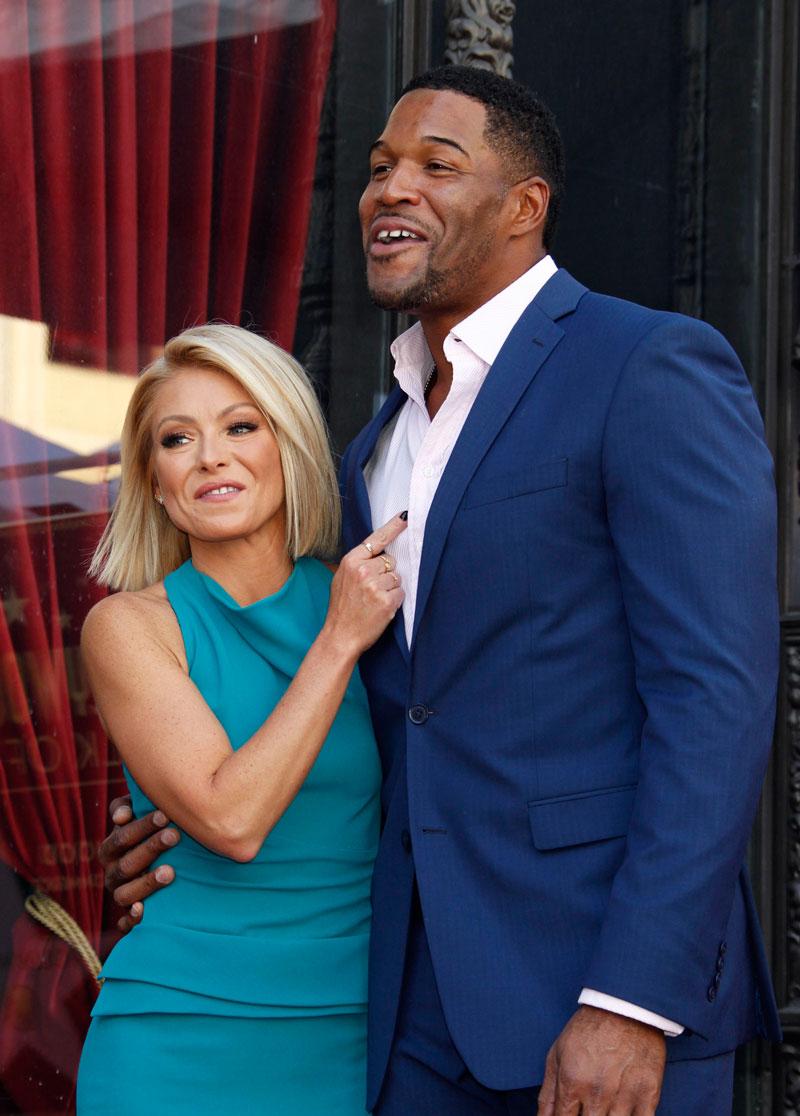 As RadarOnline.com previously reported, since Ripa's return to the morning talk show on Tuesday of last week, execs were worried that she was going to make life miserable on set until Strahan's departure on May 13. After a Ripa joke went bad Friday, "Michael confronted her at break," an insider revealed. "She laughed and said it was just fun, but he got more and more angry and after show he snapped at her backstage."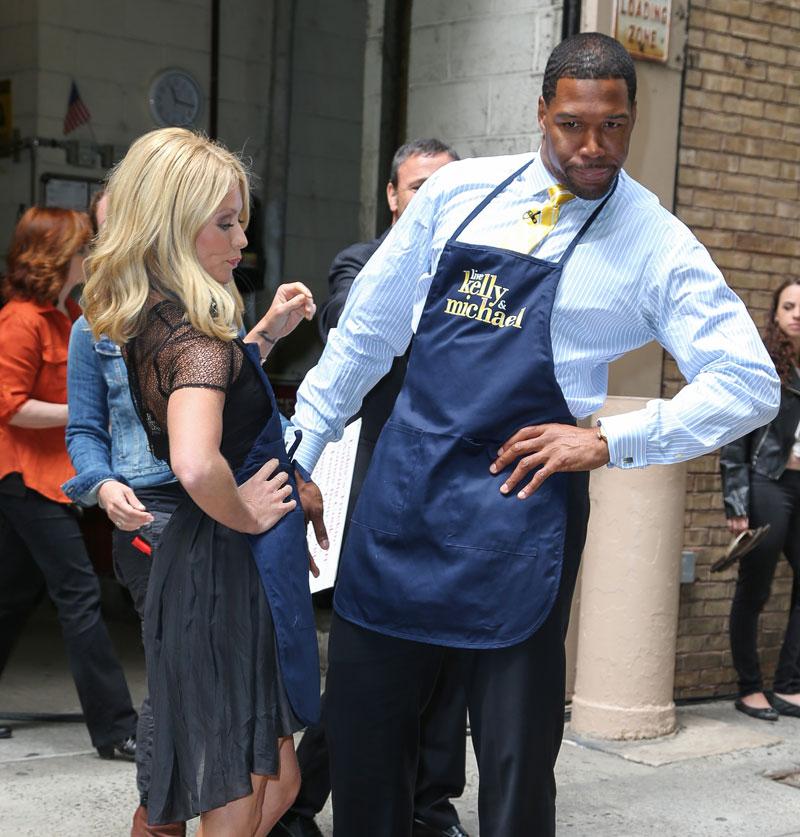 But they are back on good terms — for now!