Kailyn Lowry Jets Off To New York To Meet ANOTHER Man — Amid Javi Marroquin Divorce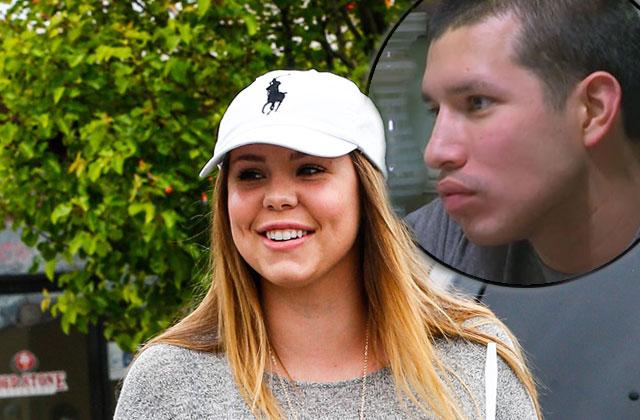 When Javi Marroquin is away, Kailyn Lowry will play! On this week's Teen Mom 2, the now-single star flew to New York City to meet with another man while her husband continues his deployment.
Before the getaway, Lowry revealed during a discussion with her son Isaac, 6, that she is doing just fine without the help of Marroquin.
"I feel okay," she said. "I have you and Lincoln."
Lowry, 24, then confessed to her friend that she's preparing for a trip to meet another man.
Article continues below advertisement
"I'm going to New York next week," she said. "I have a meeting with someone about graduation and what the hell I'm going to do with my life after graduation. I have no idea and he graduated from DSU and is in the television industry."
After he showed her the ropes of the media field, Lowry confessed her relationship issues with her husband of three years to her friends.
"We lose things to talk about," she said. "We have been fighting. It's time for me to focus on myself. It's been hard, really, really, really hard."
Later on in the episode, Lowry revealed to her ex-boyfriend Jo Rivera that her marriage may be over.
"I don't know what's going to happen when he comes home, where we stand," she admitted. "We have a lot of things we have to figure out. We'll see what happens."
After months of divorce rumors, Lowry finally confirmed the news to Daily Mail.
"Yeah, it's true," she confirmed of the split. "We're trying to do the best we can for our kids because they are what really matters."