Jodi Arias' Mom Slams Her Daughter: 'I Do Not Feel Responsible' For The Murder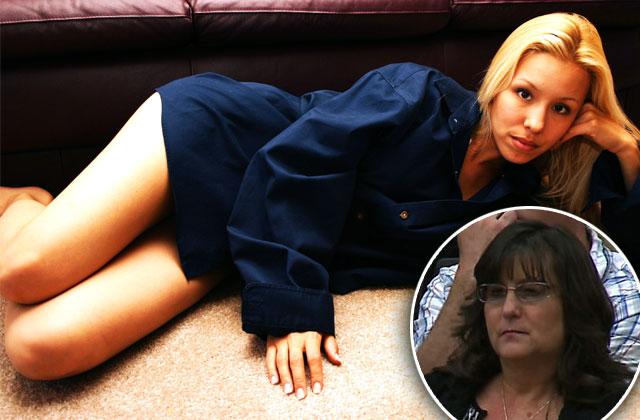 Jodi Arias's mother tried to sell forged letters from Travis Alexander during her daughter's murder trial to try and help her case, but now she is washing her hands of her child's wrongdoings in a bombshell new interview.
"I am a mom, just like any other mom. I did the best job I could raising my children," Sandy told Feminine Collective.
Jodi tried to use her childhood as an excuse for stabbing Alexander 29 times, shooting him and slitting his throat, but Sandy said she isn't buying that excuse.
Article continues below advertisement
"My mother once told me that parenting ends at a certain age, and beyond that, children act of their own accord. I do not feel responsible for Jodi's actions," Sandy insisted.
As RadarOnline.com exclusively revealed, the convicted killer hardly seems depressed in phone calls from behind bars, and her mother confirmed that she is doing well in jail.
"Jodi is always happy to see us," Sandy said about the two visits she has made to the Perryville Prison. "She is the type of person who is constantly cheerful."
Sandy never mentions Alexander by name in the interview, but instead makes the shocking claim that her own family has suffered greatly because her daughter murdered him.
"In the end, there were many victims as a result of this tragedy, including the loss of my daughter," she said.
"My daughter Angela has really been affected the most. She has been bullied online, but she's headstrong and stands up to anyone to defend her sister. Angela was very close to Jodi," Sandy claimed. "She was her go-to person when she had a problem or needed to talk. Now, she's not there for her. This has been tough for her to lose her older sister and confidant. Jodi was not present for Angela's important life events: her wedding and the birth of her daughter. It's been difficult for the sisters to rebuild their closeness and maintain a relationship."
"With her two brothers, it's different," she said. "Her younger brother Joey was 16, and Jodi had already left home when she was arrested. He was not very close to Jodi as he was so much younger. With Carl, who is two years younger than Jodi, at first, he felt Jodi created her own problem and was responsible for her own actions. He wasn't emotionally involved compared to Angela."
What do you think about Jodi's mom's interview? Sound off in comments below.