Exclusive
Ben Gives Jen An 11 Carat Diamond!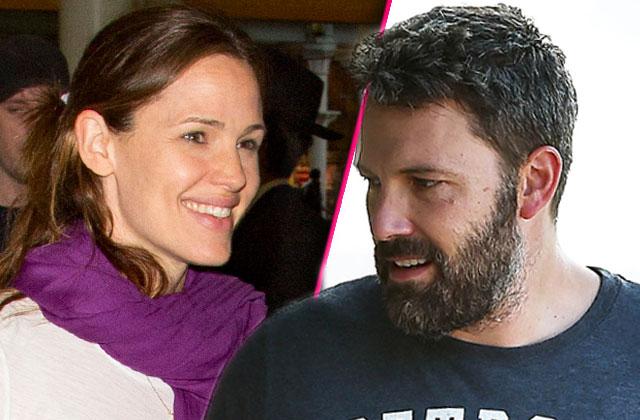 Jennifer Garner's romantic trip to Paris with her estranged husband turned into a fairy tale when he presented her with an 11-carat diamond, a new report claims.
Seriously facing up to what the future might bring, Ben Affleck, 43, hand-delivered a massive, super-sparkly "pre-11th anniversary" diamond to Garner - but did NOT set it in a ring!
A spy in Paris told The National ENQUIRER about the big bling.
Article continues below advertisement
"Not-so-subtly popping his 'new vows' question, Ben presented Jen with a whopping 11-carat diamond — one carat for each year since their marriage," the insider said.
As Radar reported, the A-list couple announced their divorce just one day short of their 10th wedding anniversary, after he was reportedly caught having an inappropriate relationship with the nanny. Affleck denied it was anything but friendly.
They were headed down the road to a divorce, but no papers have been filed and as sparks have begun to fly again. So Affleck decided to extend an olive branch to his 44-year-old wife.
"Not wanting to scare Jen off with an actual ring, Ben had the huge stone set into a gorgeous platinum necklace and told her to consider it 'a promise trinket' for his heartfelt intentions," the source told The ENQUIRER.
The Batman Vs. Superman star is counting on his romantic gesture to change the direction in their relationship.
Affleck "hopes she'll suggest resetting the rock into a new wedding ring!" the source dished.
Do you think Jen should turn the diamond into a ring? Sound off in comments below.