Jennifer Aniston's Latest Flick Bombs In The Box Office With Only 8 Percent Rating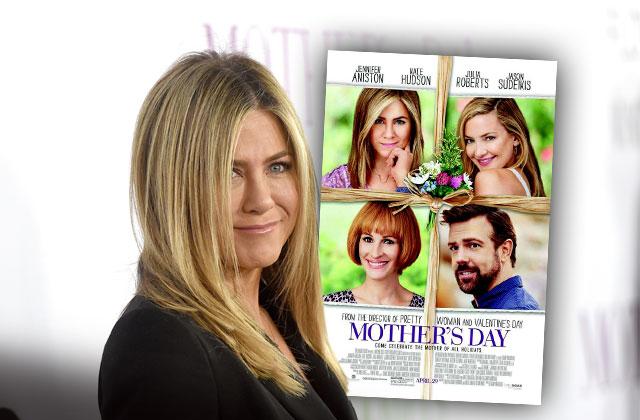 Jennifer Aniston was at her peak when she received a Golden Globe nomination for her performance in Cake. But the actress's career has taken a nosedive, as her latest film has not been well received by critics!
Mother's Day, which also stars Julia Roberts, Jason Sudeikis, Susan Sarandon and more, received an 8 percent rating on Rotten Tomatoes.
The comedy only brought in $8.36 million since its April 29th release.
Article continues below advertisement
"Unless your mom has an extremely low bar for movie satisfaction, it's best to do her a favor and skip a date for Mother's Day," USA Today wrote, as Los Angeles Times bashed, "From awkward start to merciful finish, "Mother's Day" is a grim, listless affair."
Not even the A-listers could save the movie, as Variety wrote, "Atrociously written, begrudgingly acted."
Aniston's career has seen a decline since 2014's Cake. Although Horrible Bosses received a decent rating of 68 percent, the sequel was given a measly 34 percent.
With the upcoming films Mean Moms, The Yellow Birds and Office Christmas Party in the works, could Aniston's career be revived? Tell us in the comments!