From 'Full House' To 'Friends' & More — The Best Hollywood Cast Reunions REVEALED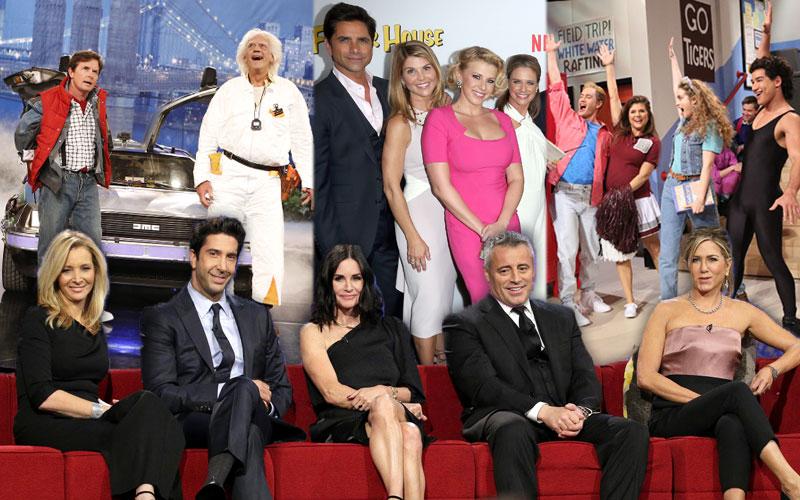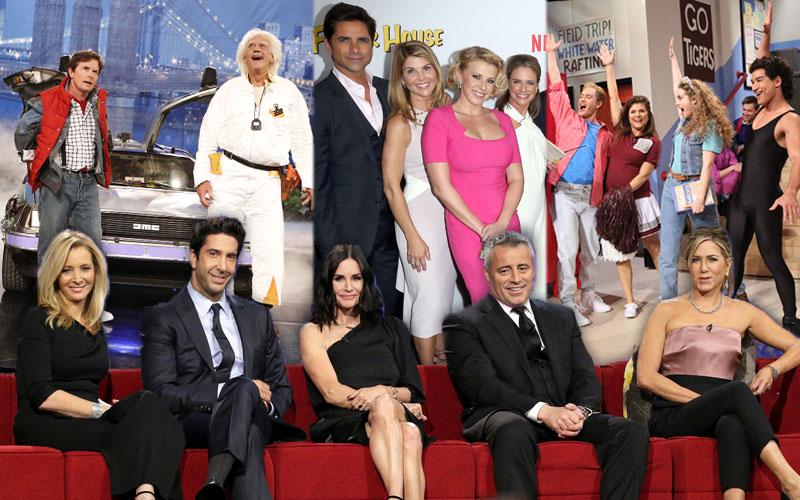 The movies may no longer be in theaters and the shows may be over, but that doesn't stop everyone's favorite Hollywood casts from reuniting! Check out celebrity reunions that will give you extreme nostalgia.
Article continues below advertisement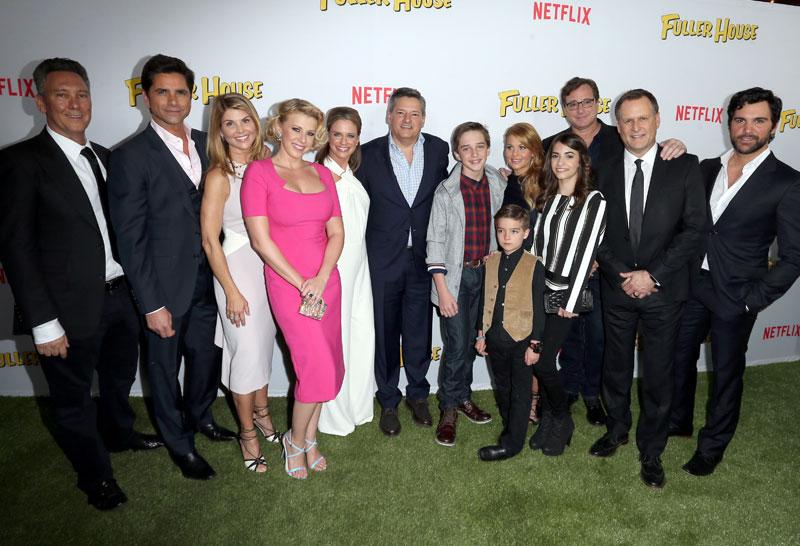 The cast of Full House did more than just reunite for a photo, as they returned to San Francisco for the sequel Fuller House! Everyone's favorite '90s family signed on for the 13-episode series on Netflix, which has been picked up for a second season. Although Mary-Kate and Ashley Olsen refused to reprise their role of Michelle Tanner, they were certainly not forgotten! The cast playfully dissed the twins all throughout the show.
More Gilmore Girls! Netflix has picked up the sitcom for a revival nine years after the show ended. Although most of the cast has signed on for the reunion, fan-favorite Melissa McCarthy, who played Sookie, was not asked to join.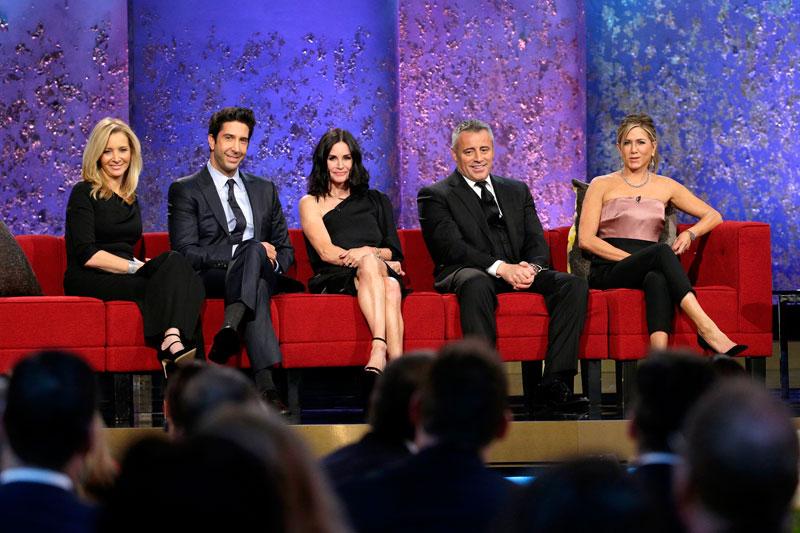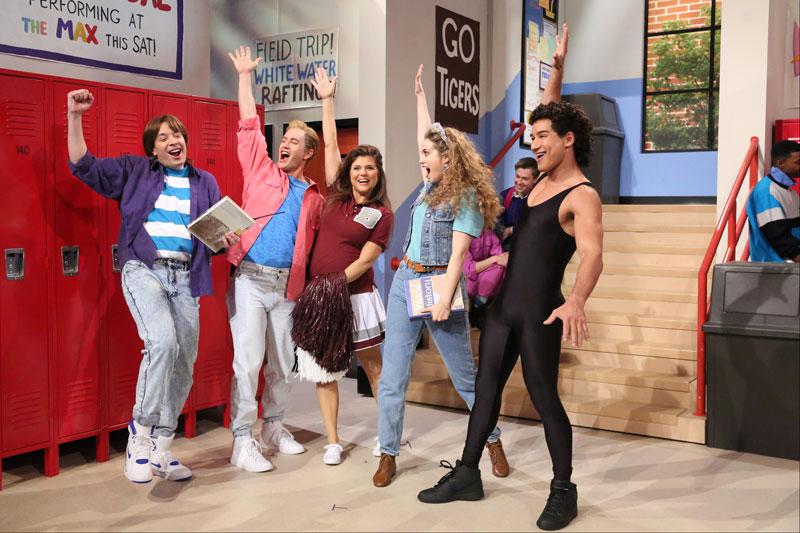 Saved by the Bell stars Mark-Paul Gosselaar, Tiffani Thiessen, Mario Lopez, Elizabeth Berkley and Dennis Haskins took over Bayside one last time on The Tonight Show With Jimmy Fallon. From Berkley reenacting her "I'm So Excited" caffeine pill scene to Lopez's ballet skit, the throwback jokes were out of this world!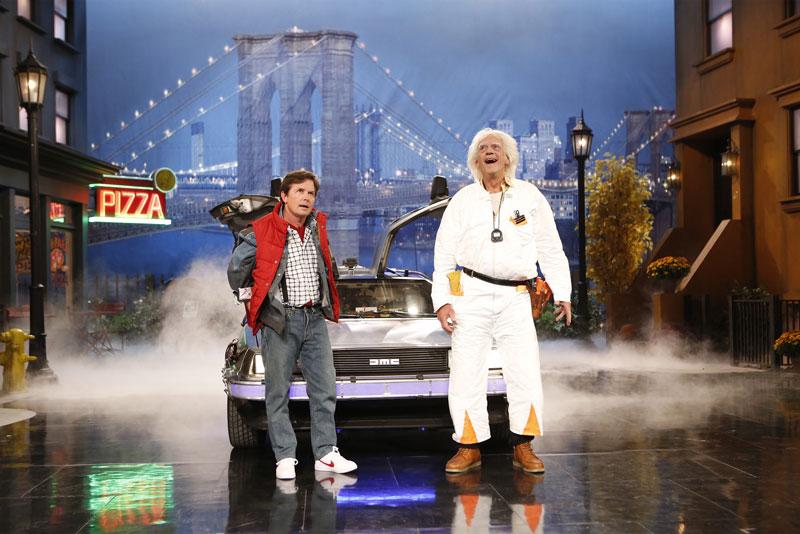 But Saved By the Bell wasn't the only show to have a reunion on Jimmy Kimmel Live, as Michael J. Fox and Christopher Lloyd reenacted memorable moments from the classic film Back to the Future on the late night show!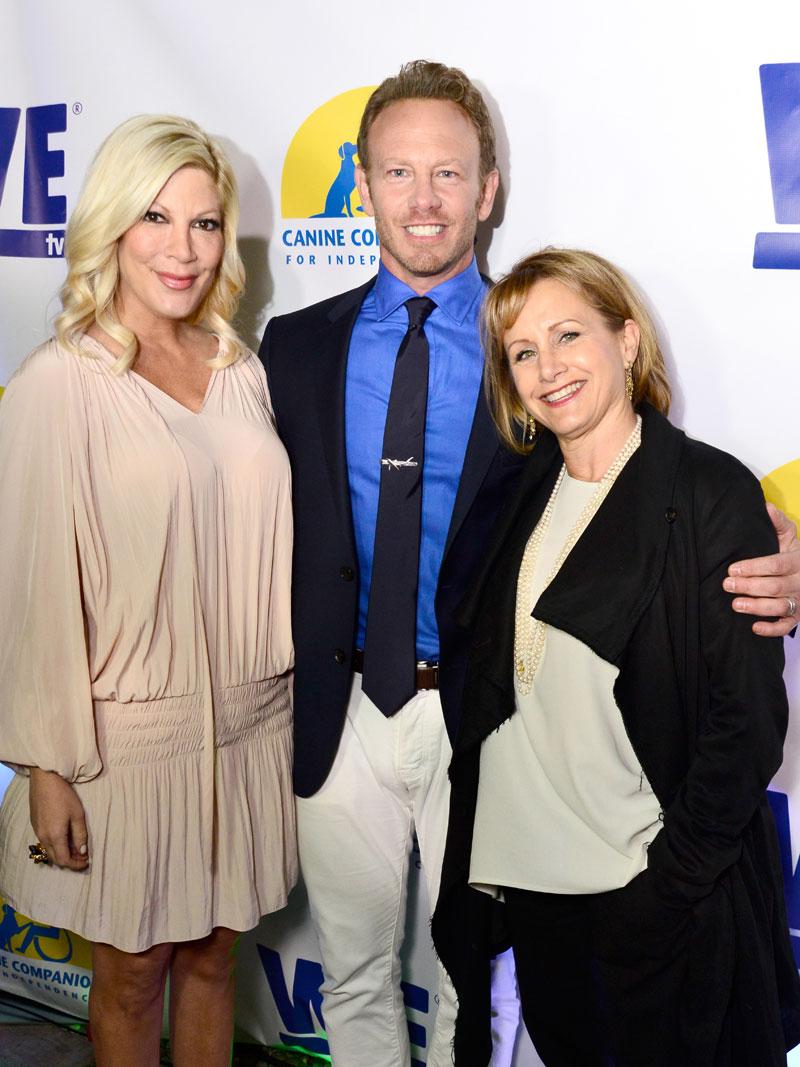 Tori Spelling returned to her roots when she posed with Beverly Hills, 90210 co-stars Ian Ziering and Gabrielle Carteris at an event.
70s Show
Ashton Kutcher may be spending his time changing diapers and raising daughter Wyatt with Mila Kunis, but he made time for his That '70s Show co-stars Wilmer Valderrama and Danny Masterson during a boys' night out!
7th Heaven
HSM
The cast of High School Musical got together for the show's 10-year anniversary. Although Vanessa Hudgens, Corbin Bleu, Ashley Tisdale, Lucas Grabeel and Monique Coleman appeared on the telecast, Zac Efron skipped out.
Alias
Sisterhood of the Traveling Pants
The movies may have ended, but the sisterhood continues! Best friends on-and-off the big screen Blake Lively, Amber Tamblyn, Alexis Bledel and America Ferrera continue to hang out on a regular basis.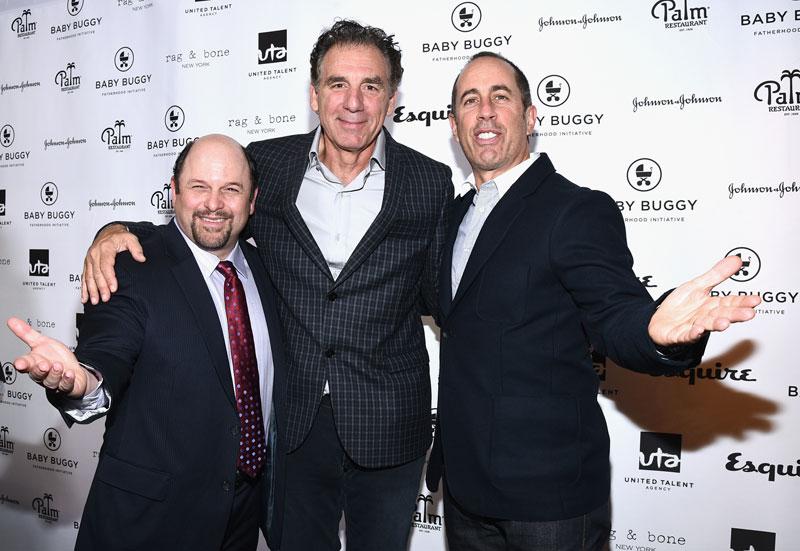 Seventeen years after Seinfeld ended, Jerry Seinfeld, Jason Alexander and Michael Richards teamed up again at an event in 2015.
Gossip gir
Although Chace Crawford, Kelly Rutherford, Michelle Trachtenberg and Jessica Szohr posed for a photo at Elton John's AIDS Foundation Oscars party, Szohr revealed a sequel isn't in their future. She explained to E! how the Gossip Girl crew is "very far removed from that right now." But she did give hope when she added, "Never say never."
Article continues below advertisement
One Tree Hill
The cast of One Tree Hill caught up with each other over dinner and drinks while in Montreal. Sophia Bush, Stephen Colletti, Bethany Joy Lenz, Daphne Zuniga, Paul Johansson and Lee Norris were all smiles during the long-awaited reunion.
Article continues below advertisement
Harry Potter
The Weasley family is back together! Harry Potter's Rupert Grint and Bonnie Wright hung out after the cult classic ended. "Family time," the actress captioned the photo.
Article continues below advertisement
The Office