A Shark In The White House? Hillary Clinton Eyes Mark Cuban As Potential VP!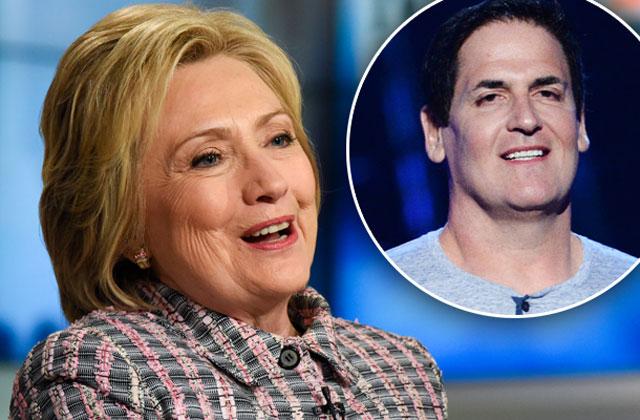 Another billionaire reality star could be entering the presidential election! Mark Cuban, star of ABC's Shark Tank and Sharknado 3, is reportedly in the running to become Hillary Clinton's vice president.
Clinton appeared on Meet the Press on Sunday and told Chuck Todd she would look "widely and broadly" for her vice presidential candidate. "It is not just people in elected office," she said. "It is successful businesspeople. I am very interested in that."
Article continues below advertisement
The likely democratic nominee said she would not rule out Cuban, in particular, as a running mate. "I appreciate his openness to it," she said.
The Dallas Mavericks owner has been avidly discussing the election on Twitter, and said he would "absolutely" be open to a discussion about being VP to either Trump or Clinton.
"If Trump asked me, I'd be like, 'Okay, Donald. That's great. Let's talk about it. But we're both going to have to dig in and really look and understand the issues so we can come up with solutions,'" Cuban said.