Eminem's Ex-Wife Kim Mathers Reveals She Tried To Kill Herself In DUI Crash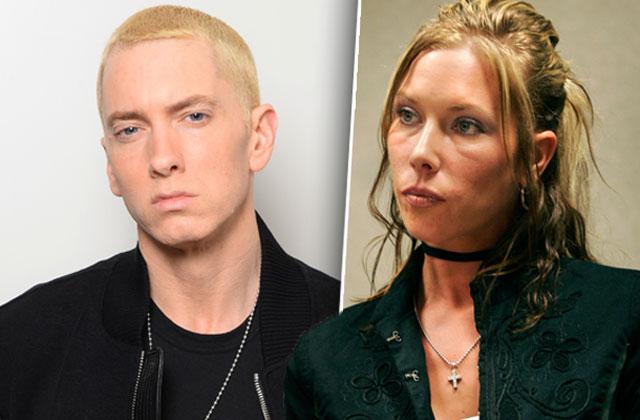 Eminem's ex-wife was involved in a DUI crash that almost took her life – and she confessed that was the plan. Kim Mathers revealed her 2015 accident was actually a suicide attempt.
"I sat at the end of a road where I knew that no one else but myself would get hurt," she explained. "Yes, I drank, I took pills, and I hit the gas and aimed for the pole."
Mathers said how she "apologized immensely" following the accident.
Article continues below advertisement
"I never expected to make it out of that alive," she said. "I told police that I tried to do this on purpose. I'm so sorry."
Mathers explained how the court records were sealed because it was a suicide attempt, not because she was granted preferential treatment as many believed.
"There was medical information in there," she said. "It had nothing to do with the rest of the case… After I realized how much drama it was causing, I willingly unsealed the files so that everybody can know my personal business, yet again."
The wreck took place on October 7 when her black Escalade flipped over after driving into a ditch. According to the police report, she drank a fifth of Malibu rum. She suffered a concussion, broken wrist and broken toes.
Are you shocked by her confession? Tell us in the comments.