Donald Trump's Feud With Paul Ryan EXPLODES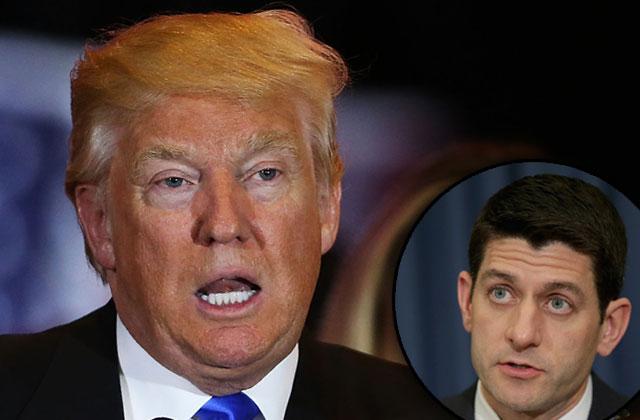 Donald Trump doesn't care what the GOP establishment thinks! The presidential frontrunner brought his feud with Republican Speaker of the House Paul Ryan to another level Thursday, proving he won't pander to the party elite.
The trouble started on Thursday when Ryan was interviewed by CNN's Jake Tapper. Tapper asked the Wisconsin Republican if he would support Trump, since he is now the presumptive Republican nominee.
Article continues below advertisement
As this stage, Trump and Ryan may look to find peace as they plan to meet next week. Republican National Committee Chair Reince Priebus said he thinks "it's going to work out" and that everyone has to "allow a little bit of the steam to get out and get everybody settled down. And I think this is going to come together."
Indeed, Trump has a good history of finding a working relationship with his former nemeses: He and Megyn Kelly famously settled their spat last month.