Exclusive
P.I. Reveals Casey Anthony's Diabolical Plan To Pin Daughter's Death On Family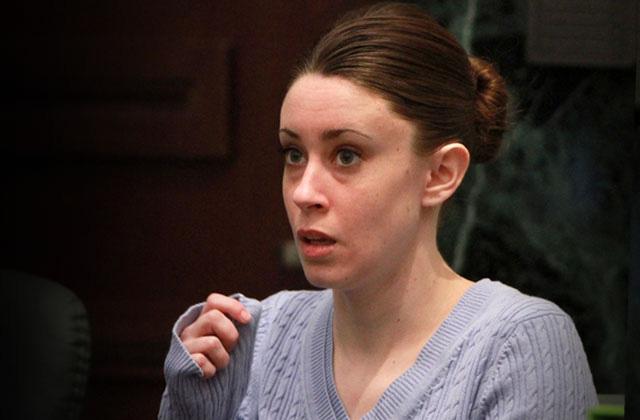 Casey Anthony was so desperate to beat allegations she murdered her little girl that she resorted to making up wild stories and accusations, detail shocking new court papers exclusively obtained by RadarOnline.com.
Private investigator Dominic Casey, who Anthony's legal team hired in 2008 to help with her defense, revealed in a new deposition taken in January that Anthony suggested her team attempt to make it look like her own mom was responsible in the death of her two-year-old daughter Caylee.
Article continues below advertisement
"Casey talked about June 15, 2008 (Father's Day) when Cindy Anthony had taken Caylee to Mount Dora. They returned, Cindy and Caylee went swimming in the backyard above ground pool. Casey had arrived home while they were swimming," said the private investigator in the court papers filed in Tampa.
After Cindy asked Anthony to draw a bath for Caylee when they were finished in the pool, Cindy "removed the ladder from the pool platform and moved it away from the pool," noted Casey.
According to the investigator, Anthony later "suggested that we could say Cindy left the ladder up against the pool."
"I told her vehemently then, I would not do that because we both knew that Cindy…had nothing to do with Caylee's disappearance," Casey said in the deposition, noting he was upset and disturbed by Anthony's coldhearted ideas.
Despite Casey's protests, "She was insistent that" her father George, mom Cindy and brother Lee "be implicated and blamed for the murder of Caylee," revealed the investigator.
Article continues below advertisement
As RadarOnline.com reported at the time, Anthony's attorney Jose Baez claimed during the trial that her father abused her and possibly fathered Caylee. DNA tests later carried out proved George was not the father.
Casey also charged in the legal papers that now 30-year-old Anthony's attorney, Baez, eventually went after him and "actively pursued a public and media campaign to implicate me in the disposal of Caylee's body" after the little girl was found in a swamp near Anthony's home.