Caitlyn Jenner's Secret Visit To Scientology Headquarters EXPOSED!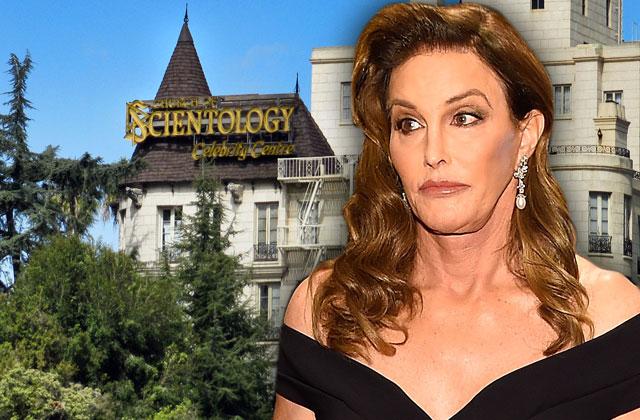 Caitlyn Jenner secretly visited the Church of Scientology headquarters in Los Angeles, RadarOnline.com has learned. Is she ready to be their next A-list member?
Not so fast. The transgender advocate visited the controversial church in December after learning that friend and I Am Cait co-star Kate Bornstein hasn't seen her daughter, Jessica Baxter, since leaving the religion in the 80's, Scientology blogger Tony Ortega claimed.
Article continues below advertisement
Bornstein, known as Al Bernstein before her transition, was shocked after Jenner enthusiastically showed her support, Ortega said.
"Kate was just sort of surprised that after the subject of Scientology came up and she told everybody about her daughter, Caitlyn followed up with her and says, 'Hey, what's going on with that?'" Ortega told Radar.
"When she heard that Jessica was in L.A., Caitlyn said, 'Let's go see her!' and Kate kind of had to explain to her that if you go to Scientology and you kind of poke at them, they have a way coming back at you," the blogger claimed. "Caitlyn was like 'Eh, let's do it!' So I could tell by talking to Kate that she was just really moved that Caitlyn was this supportive and gung-ho."
Once they arrived at the church headquarters, the reality stars waltzed into the lobby and demanded to see Bernstein's daughter, Ortega claimed, joking, "I don't doubt that phone calls were going all over the place and David Miscavige was immediately notified."
Ortega claims they decided to leave after about an hour of waiting.
But most shocking of all, he said, Jenner was dumbfounded that no one in the center seemed to know who she was!
Article continues below advertisement
"Jenner walked into the front lobby of Scientology's Org and no one recognized her! Kate said that that really confused her – she's not used to that," Ortega, who recently spoke to Bornstein, claimed. "She's used walking into a place like that, says, 'I want to see so and so' and then like immediately being taken to that person. So the fact there were these four people behind the counter, none of whom knew who she was … she said Caitlyn was really kind of surprised."
Bornstein tweeted on Thursday that the episode ended up "#OnTheCuttingRoomFloor."
Her history with the religion has been a rocky one for years. Even before becoming a reality star on I Am Cait, she was an outspoken critic.
But initially, it had its attractions. Bornstein, 68, told Ortega that she had joined the church after learning about the theory of thetans – these immortal, spiritual beings that Scientologists believe live inside them — he said.
Article continues below advertisement
"What really intrigued her about it was that all those countless lives you've led have been in both men and women," Ortega explained. "So Kate was really turned on by this idea that a thetan itself is sort of genderless, which is sort of how Al felt. Al Bornstein was struggling with this feeling that she wasn't really a man, so she really liked that."
But Bornstein eventually became disillusioned and left the church. She recently said, "I still use Scientology as a guiding light for how NOT to live my life."
When she left the church, "Molly her wife at the time and Jessica broke off with her – this was before Al transitioned to Kate," Ortega said.
"Scientology splits up families, and that's what happened to us," Bornstein explained. "I left — she was 9. I was considered by the church a suppressive person. No one who is in good standing in the institutionalized Church of Scientology is to speak with you. I have not been able to talk with my daughter for some 30 years now. You know, when you get old, you want to leave something. You want to say, 'Hi, I've always loved you.'"