Exclusive
Odd Friendship? John Travolta Teaching Caitlyn Jenner How To Fly Planes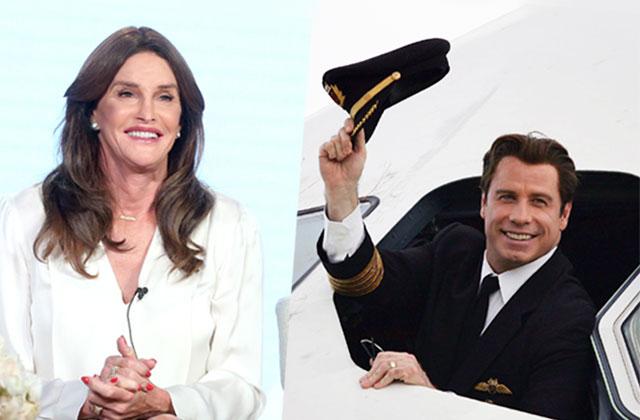 Caitlyn Jenner may be on better terms with her ex Kris Jenner and made friends with Candis Cayne, but RadarOnline.com has exclusively learned that the 66-year-old I Am Cait star has expanded her social circle.
"A few weeks ago John Travolta and Caitlyn Jenner had dinner together at a place called Pearl Dragon in Pacific Palisades," a source told Radar. "It was the two of them and John's son."
According to the source, Travolta, 62, has been helping Jenner with her new hobby.
Article continues below advertisement
"They have been hanging out quite a bit and John has been flying with Caitlyn," the source said. "Caitlyn wants to buy a plane and John has been helping her with this latest mission showing and teaching her the ropes."
Travolta and Jenner have been on several escapades together.
"They have flown a few times," the source said. "John is giving her advice on what the best planes are and how to handle turbulence."
Jenner is now on track to get an official license, the source claims.
"Caitlyn has to have a certain amount of hours to get the pilot license, so she is putting in hours with John," the source explained. "John is a master pilot, so Caitlyn lucked out with that."
But this isn't a new and budding friendship—the two stars have known each other for a long time.
"They met back in the seventies when Caitlyn was an Olympic champion," the source said. "They just recently got back in touch because she wants to learn to fly, so they became friends again."
Article continues below advertisement
"To be honest with you, I don't see myself dating women in the future," Jenner stated. "I've been there, done that, got three ex-wives."
Now, according to the source, Jenner might be attracted to Travolta.
"She kind of has a crush John Travolta," the source said. "Back in the day, John was good looking and a good dancer."