'Drug' Diet? 'TBL' Contestant Kai Addresses New Claims About Pill Use On The Show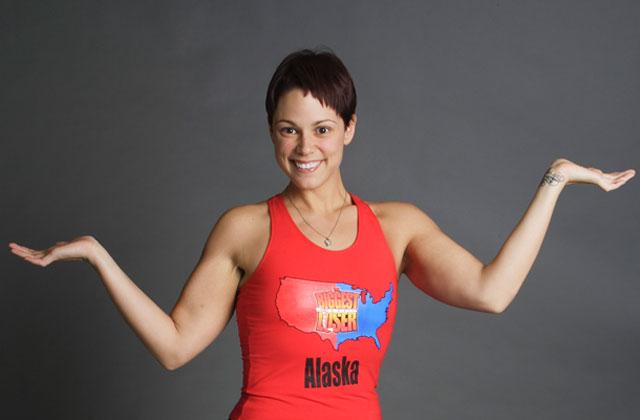 After nearly twelve years on the air, The Biggest Loser is coming under attack like never before in recent weeks, with claims that show handlers put contestants at risk and even may have given them drugs to get slim. Former The Biggest Loser fan fave Kai Hibbard told exclusively told RadarOnline.com whether or not she ever saw trainers giving illicit substances to their team members.
"I never saw anything like that on my season," Hibbard, who competed on the show's third season, exclusively told RadarOnline.com.
Article continues below advertisement
On Monday, ex-contestant Joelle Gwynn claimed that her trainer's assistant gave her drugs while she was on the show in 2008.
"Bob Harper was my trainer… He goes away and his assistant comes in. He's got this brown paper bag that's bundled up," Gwynn told the New York Post. "He says, 'Take this drug, it'll really help you.' It was yellow and black. I was like, 'What the f*** is this?'"
She then claimed that the mysterious pill made her feel "jittery" and violated.
MORE ON:
The Biggest Loser
Article continues below advertisement
"People chastise Bill Cosby for allegedly offering meds to women, but it's acceptable to do to fat people to make them lose weight. I feel like we got raped, too," she added.
Since the allegations surfaced, Harper has vehemently denied the claims on behalf of the show.
As RadarOnline.com previously reported, Hibbard blew the lid off the show's controversial weight loss methods after competing on it in 2006.
In 2010, she told Star Magazine that she gained 31 pounds in just three months after the finale – all because she reintroduced water back into her diet.
A few years later in 2015, she slammed the show again.
"They would not give a f**k if I lost the weight doing cocaine as long as I came back to the finale thinner," she wrote in a scathing Facebook post.
Do you think The Biggest Loser should be cancelled? Let us know in the comments.