Former 'Biggest Loser' Contestant Claims Trainers Made Her Pop Pills!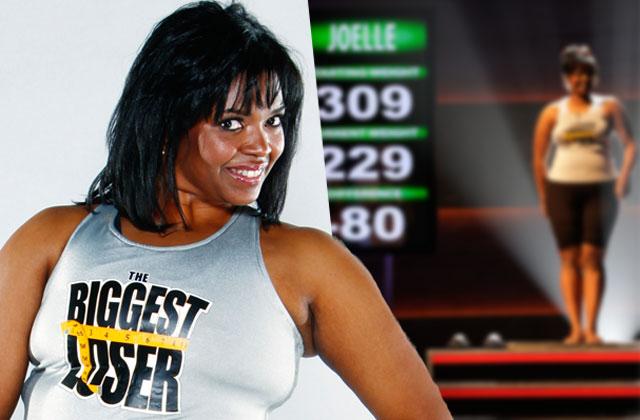 After a bombshell study found that many of The Biggest Loser contestants damaged their metabolisms on the hit show, former competitor Joelle Gwynn is now revealing that she was given drugs while filming.
"Bob Harper was my trainer... He goes away and his assistant comes in. He's got this brown paper bag that's bundled up," Gwynn told the New York Post. "He says, 'Take this drug, it'll really help you.' It was yellow and black. I was like, 'What the f*** is this?'"
Article continues below advertisement
"I felt jittery and hyper," she said. "I went and told the sports medicine guy. The next day, the show's resident doctor, Robert Huizenga gave us some lame explanation of why they got added to our regimen and that it was up to us to take them."
Gwynn, who was on the popular NBC reality series in 2008, claimed that she felt violated after taking the mysterious pill.
"People chastise Bill Cosby for allegedly offering meds to women, but it's acceptable to do to fat people to make them lose weight. I feel like we got raped, too," she added.
MORE ON:
The Biggest Loser
Sources told the Post that drugs given to contestants included Adderall and "yellow jackets" containing Ephedra, a banned substance.
Harper has vehemently denied the shocking claims.
"These allegations are absolutely false and are in direct conflict with my lifelong devotion to health and fitness," he told People. "Safety is paramount in my training regimen and, while demanding, my approach has always focused on the overall well-being of contestants as they lose significant weight and educate themselves, for the first time, on living a healthy lifestyle."
The show's executives also allege "contestants are told at the start of the show that there is zero tolerance for any weight loss drugs. We prohibit the use of any illegal substances."
Meanwhile, other former contestants have taken to social media to defend the popular show.
"I can not speak for others' seasons or other contestants, but I can share my own experience," recent competitor Jacky Kmet wrote. "I was never asked to take any weight loss drugs."