Tony Raines Reveals What Really Happened Before Drinking In Public Arrest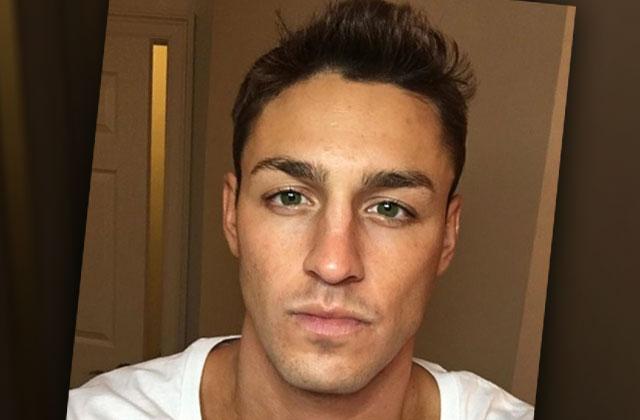 Tony Raines faces tough obstacles when he competes on The Challenge, but the reality star experienced his most difficult moment yet when he was arrested for drinking in public. Raines exclusively revealed to RadarOnline.com the truth behind the drunken bust.
Police were called when hotel guests accused Raines of hitting a moped with his truck while entering the hotel parking lot, but he claims the accusation is a "fabrication."
Article continues below advertisement
"The person saw me coming in and I opened my truck door and hit the moped," the Rivals III star explained to Radar. "Hotel guests said I was coming in hot."
Although police told a tipsy Raines to stay in his hotel because he "had a few beers," he drove to a Burger King with cops right on his tail.
"I did have a beer in my middle console in a Burger King lot," the Real World: Skeletons star said. "I was outside of my vehicle and my car was parked, but they weren't feeling any of that. They said, 'We're going to need you to stand by the car.'"
Although the new father admitted he was "guilty as charged," he explained why he had an open beer in his truck.
"I'm from New Orleans and you could walk down the street with a drink in your hand and not get arrested," said Raines, who relocated to South Carolina for work. "That's not the case here."
The Bloodlines star was then arrested and booked before being released from his holding cell a short time later.
Raines was given a citation for $260 for the crime. If he pays the fine before his court date, he will not have to stand in front of a judge.
"They didn't give me a breathalyzer test because I wasn't driving at the time," he said of how he narrowly missed a DUI charge. "If they pulled me over it would've been a different story. I wish I could take it back, it was very foolish of me."