Presidential Election 2016
Exclusive
Election Bombshell! Exposed: Ties Between Ted Cruz's Dad & JFK Killer Lee Harvey Oswald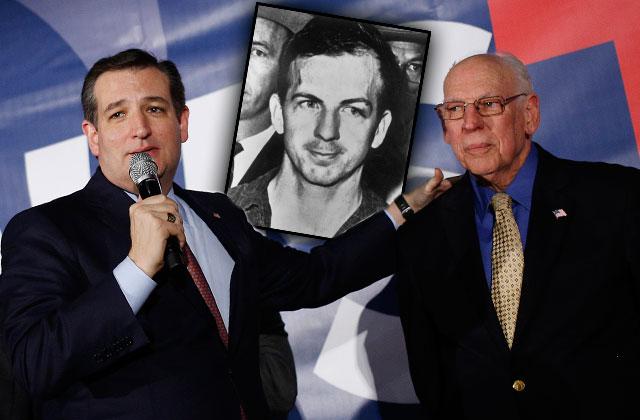 Republican presidential candidate Ted Cruz's Cuban-born dad was caught on camera in New Orleans — alongside Lee Harvey Oswald — just three months before the assassin blew President John F. Kennedy's brains out.
That's the sensational — and world exclusive — revelation about to be published in the latest issue of The National ENQUIRER, RadarOnline.com can reveal.
It's understood the magazine has obtained compelling photographic evidence that had been buried in secret U.S. government files that appears to place Rafael Cruz, 77, in the orbit of the man who murdered America's 35th president.
Article continues below advertisement
The magazine told RadarOnline.com that a "host of leading authorities rendered positive judgment that the man in the photograph is indeed Rafael," in an implication that could have chilling consequences.
Shortly before Oswald assassinated the President in Texas, he and Rafael are pictured handing out pro-communist Fidel Castro flyers in New Orleans.
Speaking to The ENQUIRER, former U.S. Navy lieutenant and National Security Agency consultant-turned-investigative journalist Wayne Madsen noted the troubling photos suggest Rafael worked directly with Oswald before he fired the fatal shots from the Texas School Book Depository in downtown Dallas that killed Kennedy on Nov. 22, 1963.
Ted Cruz's father did not return calls seeking comment on the photo.
For more on the evidence and other explosive details uncovered in the in-depth investigation on Rafael and Oswald, the new issue of The National ENQUIRER is on newsstands Wednesday.