Broken Besties? Sonja & Ramona's Friendship Has 'Some Major Issues'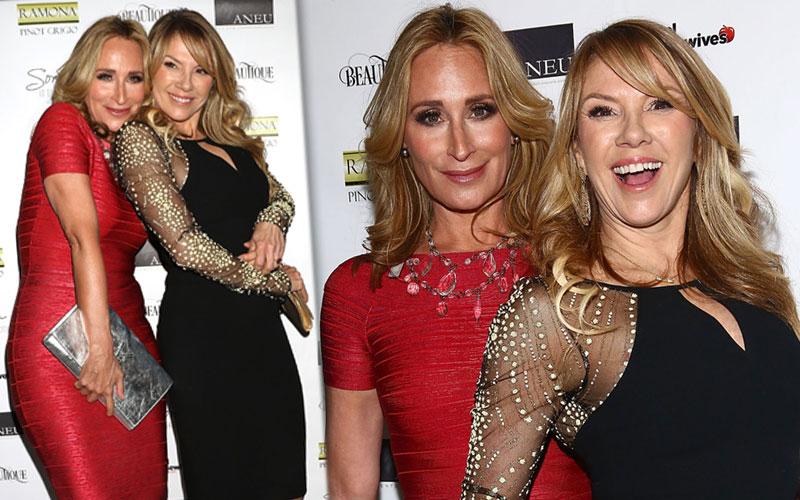 Sonja Morgan and Ramona Singer may have been best friends in past seasons of the Real Housewives of New York City, but is all of that about to change?
In a preview for the upcoming season of RHONY, Singer, 59, in a panicked state confronted Morgan, 52, saying, "You're in such denial. It's so sad."
Well, according to the two costars, their friendship will get bounced around this season.
"Ramona and I are always like sisters," Morgan told RadarOnline.com exclusively at the season 8 premiere party that she and Singer hosted at Beautique in NYC on March 29. "We fight like cats and dogs and make up like puppies."
Article continues below advertisement
Singer has stronger feelings about her bestie.
"You are going to see this season, everyone really peels back lots of layers and people really want to say, 'Hey, don't pretend you're something that you're not,' which makes the show very intense," she told RadarOnline.com. "And actually Sonja and I have some major issues on the show."
She added, "You're going to have watch to see how we resolve them."
As RadarOnline.com previously reported, Morgan is also in a tight crunch with Bethenny Frankel, 45, after she chose to brand her new liquor line "Tipsy Girl" and Frankel tried to throw a curve ball at her with her company taking a trademark out on "Tipsygirl" (one word)."
"I think she basically took it personally that I had done a brand with the name 'girl,'" Morgan explained of the situation. "So we have yet to see where that's going to go."
She concluded, "I really want to get back to my friendship with her and the basis of us before I delve into that any further. But we'll see."