Seattle Mom Murder: Pruning Saw, Blood & Flesh Found In Ingrid Lyne's Home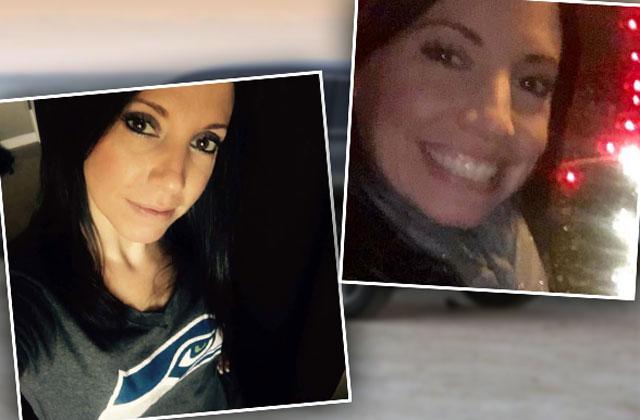 Seattle mother, Ingrid Lyne, was brutally murdered Friday night following a date with a man she met online.
According to the Seattle Times, the 40-year-old had texted a friend that evening, informing them that she was out at a Mariners baseball game.
Hours later, Lyne's "fresh" remains were discovered in a recycling bin 2.7 miles away from Safeco Stadium, wrapped in plastic bags. Three separate packages contained Lyne's dismembered body, including her head, arm and leg.
Article continues below advertisement
As the investigation continues, homicide detectives discovered flesh, blood and a 15-inch pruning saw in the mother-of-three's home bathroom.
King County prosecutor Jennifer Worley shared during a court hearing on Tuesday, April 12, that investigators had found "bits of human flesh and blood in the bathtub drain near the saw" during a search this weekend.
An empty box of plastic garbage bags was also found in her Renton, Washington, home, which was identical to the brand used in the disposal of Lyne's body.
Meanwhile, suspect John Robert Charlton, who had been seeing Lyne "for about a month," is currently being held on $2 million bail. The 37-year-old could face second-degree murder charges in her death.
When detectives interviewed Charlton, he said he went to the game with Lyne Friday night and had returned to her home, but was so intoxicated that he couldn't recall what else had happened that night.
Police noted abrasions on Charlton's forehead and left hand, as well as injuries to his lip and chin, and scratches on his chest, though his public defender, Gordon Hill, claimed there was no forensic evidence linking a particular person to the crime.
Article continues below advertisement
Watch the Video on RadarOnline.com:
According to court papers, Charlton has an extensive criminal history, including previous convictions in felony theft, aggravated robbery and assault.
In 2006, his own parents filed for an order of protection against their son after he arrived at their home furious and seemingly inebriated, the Seattle Times reported.
Charlton allegedly placed a copy of the movie Hannibal front of his mother, telling her to "watch and beware."
Those grieving the loss of Lyne have chosen to remain positive and celebrate her life instead of focusing on the brutal crime.
"This weekend, a light went out of our lives forever," the family shared in an official statement. "Ingrid, beloved mother, daughter, sister, and friend was taken from us for reasons we still cannot comprehend."