Ingrid Lyne's Online Date John Charlton Charged For Brutal Death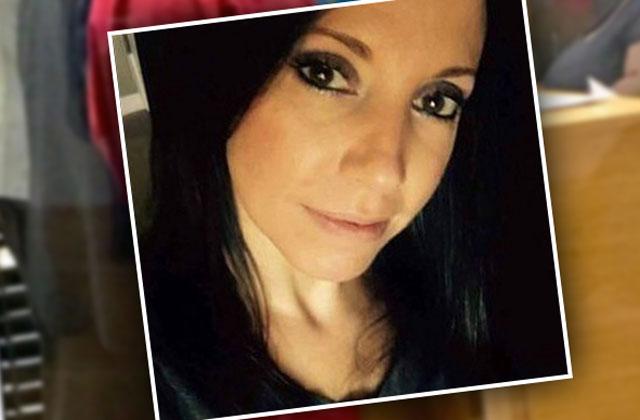 John Charlton, who was arrested for the murder of Ingrid Lyne just two days ago, has been charged, RadarOnline.com has learned.
The Seattle nurse was reported missing on Friday until her mangled remains were discovered in a recycling bin.
Charlton is being charged with the murder, along with theft, after he alleged stole Lyne's car. If convicted, his sentence could be 21 to 28 years in prison.
As RadarOnline.com previously reported, the alleged killer was arrested on Monday and told cops that he had been dating Lyne for about a month. On Friday, the couple that had reportedly met online, went to a Mariners game and then visited a bar where Charlton's sister works.
Article continues below advertisement
According to statement of probable cause documents obtained by People magazine, Lyne and Charlton returned home from their date and possibly had sex. The 37-year-old told officials that he couldn't remember many details because he is homeless and has a drinking problem.
A "rather nonchalant" Charlton also revealed that he stayed with his ex-girlfriend over the weekend. The ex told police that although he was there both Saturday and Sunday, he arrived late because "something had come up."
She told the cops that her ex was a "mean drunk" but had never laid a hand on her, according to the docs.
During the interview, officials noticed that Charlton had cuts on his lips and face as well as small scratches on his chest.
As also previously reported, Lyne's left arm, right leg and head — wrapped in plastic bags — were discovered in a recycling bin about 2.7 miles away from where the Mariners game took place.
After a search warrant was issued for Lyne's home, cops found a 15-inch wood saw and plastic bags that were identical to the ones the nurse's remains were found in. Blood and flesh was also discovered after investigators removed the plumbing under the bathtub.
Charlton is being help on $2 million bail and is scheduled back in court on April 27 for arraignment.
"The tragic murder of Ingrid Lyne has left a family and community in a spiral of grief and anguish," said King County Prosecuting Attorney Dan Satterberg in a statement obtained by PEOPLE. "We may never understand why she was killed, but the police and prosecutors working on this case have done a tremendous job of piecing together a solid case against the person we believe to be responsible for her death."