Seattle Mom Murder! Inside Ingrid Lyne's Suspected Killer's Jail Hell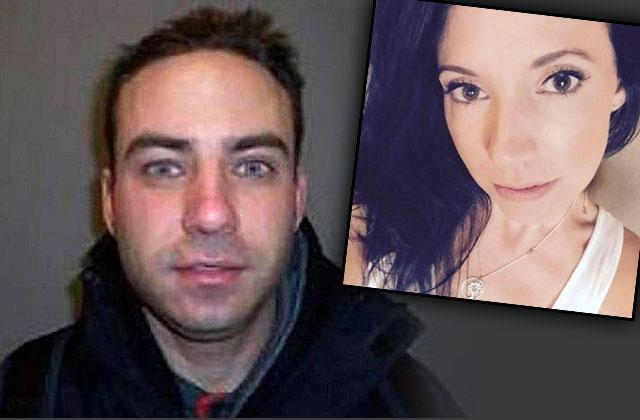 As the family of Seattle mother Ingrid Lyne—who was brutally murdered over the weekend—grieves for her death, her suspected killer John Robert Charlton is locked up behind bars.
And RadarOnline.com has exclusively learned that 37-year-old inmate is in lock-up at the King County Correctional Facility in Seattle, Washington, where he is currently being held on a $2 million bail pending a homicide investigation.
Article continues below advertisement
Right now, Charlton is waiting for police to decide if they are going to formally charge him or let him go.
"There's no formal charge yet," a spokesperson for the jail told RadarOnline.com. "They are still investigating. It usually takes 72 hours."
According to jail records, Charlton was booked on Monday at 5:22 PM.
While he is locked up, he can't go outside at all, the spokesperson said.
Charlton does get a commissary, but only limited funds.
It's "around $300" as a max, the spokesperson explained.
Charlton also has small visitation windows.
"His visitation is from 5:30 to 7:00 pm on Wednesday," the spokesperson said. "On Sunday, it's from 9:00 to 10:30 am."
"Anybody can visit," the spokesperson added.
As RadarOnline.com previously covered, parts of Lyne's dismembered body including her head, arm and leg were found wrapped in plastic bags in a recycling bin located less than three miles from Safeco Stadium where she reported'y was supposed to attend a Mariners baseball game Friday Night.
Article continues below advertisement
Investigators also found flesh, blood and a 15-inch pruning saw in the mother-of-three's home bathroom, the Seattle Times reported.
When detectives interviewed the suspected killer, Charlton said that he and Lyne did go to the game Friday night and he had taken her home. But he also said he was so drunk that he couldn't recall anything else that happened that night.
According to reports, Charlton and Lyne met online.
Court papers have also revealed that Charlton has an extensive criminal history, including previous convictions in felony theft, aggravated robbery and assault.