New 'RHONY' Star Jules's Hubby Michael Wainstein's Legal Woes Revealed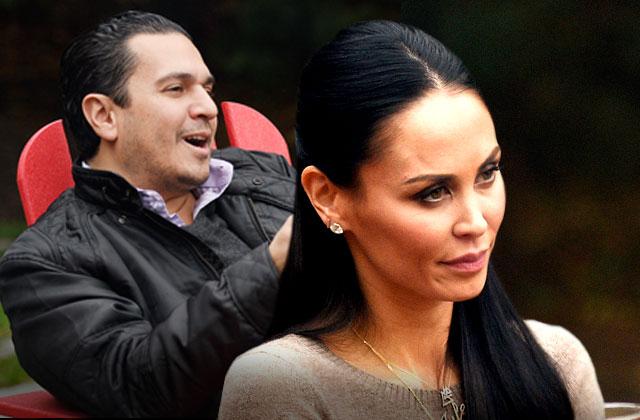 Jules, 35, and Michael Wainstein, 44, are the hot new couple on The Real Housewives of New York City, but RadarOnline.com has exclusively learned that prior to signing onto the show, Michael had to battle several lawsuits in his past.
According to court records obtained by Radar, Michael and his former partner were sued in 1999 by a Florida financial company called Joseph Charles & Co.
Article continues below advertisement
The complaint alleged that Michael and his partner plotted to take over the company, planned to convert company funds for their personal benefit and to have the CEO ousted along with other executives.
The papers alleged that according to a contract with Michael's partner — who provided $1 million to revive the company — the partner and Michael were supposed to discuss new employee contracts, but he tried to avoid doing so.
Michael was accused of not being a licensed attorney even though his partner introduced him as one to the company.
JCC's counsel alleged that Michael entered the office and declared to its employees that he was the new boss and was in charge of his partner.
Specifically, the papers alleged that on July 15, 1999, Michael went into the president's office and demanded $10,000 for expenses and then openly threatened the president when he was denied the funds.
Article continues below advertisement
The papers continued on to allege that Michael had the company's attorney lobby board members and that he drafterd a secret proposal to limit cash flow to the president.
The company sued Michael and his partner asking for damages in excess of $755,000, and the case was eventually dismissed.
Michael's legal troubles continued when he branched out into the restaurant business as a partner/owner of former New York City restaurant Chateau Cherbuliez.
MORE ON:
Real Housewives of New York
On Nov. 26, 2013, a group of former employees accused Michael and his restaurant partners of falling behind on paying employees, failing to pay overtime wages, and keeping credit card tips.
Michael allegedly also personally promised to pay wages and tips to employees after a party, but supposedly never handed over the money.
The case was settled and dismissed on Oct. 16, 2014.
Another suit was filed on March 5, 2014, against Michael and the other restaurant owners.
Article continues below advertisement
This time, they were sued for unpaid minimum wages and overtime compensations.
The suit alleged that the restaurant didn't keep accurate employee wage records and that other wages were not paid in a timely manner.
This case was settled and dismissed as well, on Oct. 16, 2014.
Michael and his partners were sued one last time on Jan. 4, 2016, for allegedly failing to pay servers the collected tips, not paying overtime compensation at the one and one-half times rate, not paying the correct minimum wage, not paying timely wages, and withholding tips and wages.
According to court records, the third restaurant lawsuit is still open.
A spokesperson for Wainstein tells Radar, "Mr. Wainstein is a successful businessman and like nearly every restaurateur in NY, has been involved in litigation claims. The claims mentioned in this story, including the one in 1999 which resulted in award for Mr. Wainstein, were resolved by all parties. We can't comment on the pending litigation claims."