Exclusive
'He Was More Ill Than He Let On!' Prince Pal Reveals His Secret Heart Murmur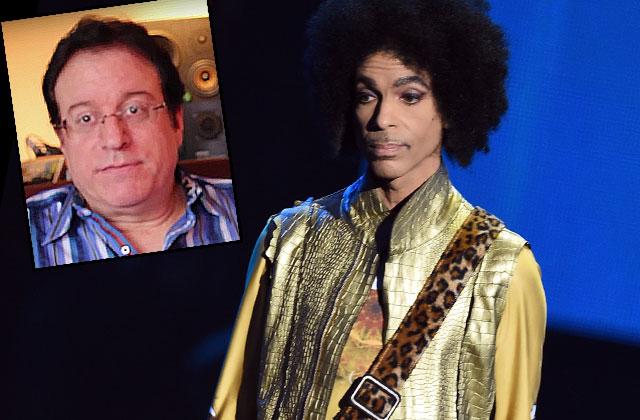 Prince's sudden death today at 57 stunned his legions of fans, but a source close to the singer told RadarOnline.com exclusively that he struggled in silence with health problems for years.
"I don't know what's happened, but the only thing I could think of is that he was more ill with something than he was letting on," Matt Fink, the keyboard player in the Revolution, Prince's backing band for much of the 1980s, told Radar.
Article continues below advertisement
"I can't believe it was flu related," Fink insisted, revealing that when he heard Prince's reps excuse for why his plane made an emergency landing last week, he was skeptical.
"At that time, I speculated it was not good," he said. "But I was glad he was well. I assumed he was fine, that he was healing."
As for rumors that the singer suffered from epilepsy, Fink said, "He never discussed it. He brought that up much later after the band."
"He told me he had a heart murmur as well," he claimed. "But we never discussed it."
But despite that knowledge, Fink said that he and his band members are reeling from the star's sudden passing.
"We're in major shock right now," he said. "It's very difficult to express how we (the members of the band) feel. It's a tough time."
As Radar reported, a police report obtained by Radar revealed that cops arrived at his Paisley Park, Minnesota, home around 9:43 am Thursday and found him unresponsive in an elevator. Efforts to revive him with CPR were unsuccessful.
Stay with Radar for updates to the story.