Exclusive
Shocking New Claims: Phil Spector Is Innocent!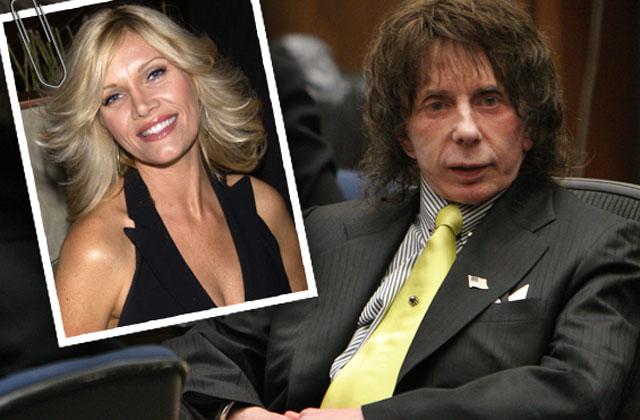 Is Phil Spector an innocent man?
In an explosive new book, Morgue: A Life in Death, obtained exclusively by RadarOnline.com, forensic pathologist Dr. Vincent DiMaio claims the disgraced music producer may not have murdered lover Lana Clarkson after all. Rather, he argues, the struggling actress may have killed herself!
DiMaio, a renowned gunshot wound expert, served as a consultant on the case, which resulted in jurors finding Spector guilty of second-degree murder. Nearly six years after Clarkson was found dead of a bullet to the mouth in the eccentric star's Los Angeles mansion on February 3, 2003, he was sentenced to 19 years to life in prison.
Article continues below advertisement
Though the public, and the jury, seemed hell bent on Spector's guilt, DiMaio says he saw "a few cracks" in an "imperfect" case against him.
"It wasn't the sure thing prosecutors claimed it to be," he argues.
For one, DiMaio claims 99% of oral shootings are suicides — NOT homicides.
Furthermore, the expert says, Clarkson's lips, tongue and teeth remained intact, suggesting that a gun was not forced into her mouth.
And all evidence pointed to Clarkson, not Spector, holding the gun prior to the tragedy.
"The presence of gunshot residue on both of Clarkson's hands but not on Spector's suggests she was holding the gun when it fired, not Spector," DiMaio writes. "Even if Spector had washed his hands, traces of GSR would still be present on his skin and clothing, but only two tiny particles were found on his clothing. They could have been transferred by the air, by his handcuffs, or in the police car."
Article continues below advertisement
The blood back-spatter pattern also supports Spector's innocence, DiMaio argues.
Clarkson's shoulders, arms and hands were covered in blood, while Spector only had "a single droplet" on his sleeve, the expert says.
Also, Clarkson, a 40-year-old, could have "easily overpowered" Spector, a much shorter, frail man more than 20 years her senior, he argues.
"Those facts, and a lack of objective evidence to the contrary, led me to think that suicide was not just a distinct possibility, but the kind of reasonable alternative that should be argued before a jury," DiMaio concludes.