Kanye 'Flips Out' On Kim! Inside Their Biggest Fight Yet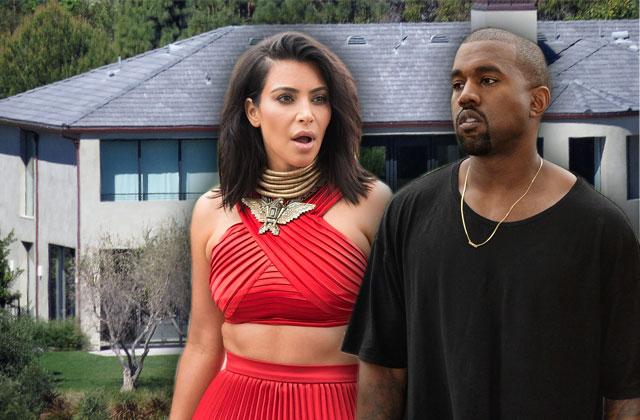 Keeping up with the Kardashians reality star Kim Kardashian and her husband Kanye West moved into their newly renovated Bel Air mansion. But RadarOnline.com has exclusively learned from a Kardashian family insider that the multi-million-dollar property is still lacking in West's eyes!
Said the source, "Kanye is freaking out over the lack of security."
"Kanye went off on Kim the other day because he feels that they should have a team of surveillance, as well as drones and an armed guard on their property 24/7," said the source.
Article continues below advertisement
As RadarOnline.com previously reported, Kardashian, 35 and her husband – along with their children North, 2, and newborn Saint West – bought the home in 2013 for $11 million, but planned a massive remodel.
In 2014, prior to getting married, they put that project on hold as they focused on yet another purchase: a $20 million home in the Kardashian and Jenner clan's home base of Calabasas, Caliif.
Now that the Bel Air home is renovated to their liking, the source told RadarOnline.com, "Kim actually likes this house more!"
MORE ON:
Keeping Up With the Kardashians
"Kim thinks that Kanye is acting like he is the most famous person to ever live in Bel Air and that is just ridiculous," the insider said.
"He is the only one that is freaking out about their safety and he wants to have an army of patrol around the perimeter at all times," the insider continued. "She told him that they would be the only house in the neighborhood to be doing that and it would just cause more attention."
Do you think that Kanye West is being overprotective? Tell us your thoughts.