House Of Horrors! Kim Kardashian & Kanye West's $11 Million Mansion Gutted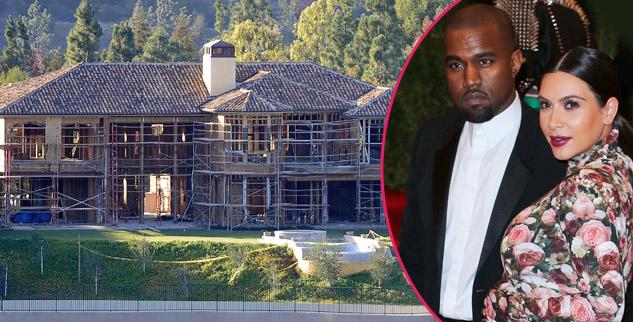 Article continues below advertisement
However, now all of the outer walls have been torn down and scaffolding completely surrounds the entire two-story, five bedroom mansion.
During the preview Kim showed off beautiful chandeliers, a room with a fireplace and lovely French doors but now there is not a single thing left in the house and each and every room is completely empty down to the wooden floorboards.
There are no signs of a nursery for baby North West or even the large room that Kim bragged would be a "music studio" for Kanye.
They are reportedly sparing no expense, with the Mail Online saying that they will have a "Swarovski-encrusted fridge freezer and almost $1 million worth of Electrolux appliances."
Kim has said that the home would be ready in the summer of 2014, and will most likely capture the surely frustrating renovations on her hit reality show, but from the state of the house now it seems like it could be much longer for Kimye and baby move in.
What do you think is wrong with the house? Tell us in comments.