Jill Kelley Planning Movie On David Petraeus' Scandalous Affair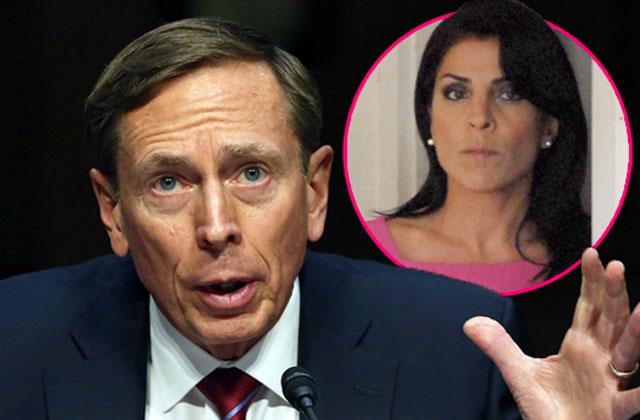 Look out, David Petraeus! The former CIA director may be forced to live out his career-ending scandal once again.
According to Page Six, Jill Kelley, the woman whose reporting of harassing emails she received cost then-Gen. David Petraeus his job, claims she's been taking movie offers following the success of her memoir, Collateral Damage: Petraeus, Power, Politics and the Abuse of Privacy (The Untold Story).
Article continues below advertisement
"I have had several movie offers. After I did a number of interviews, people from Hollywood started calling me about a movie deal," she told the publication. "The book is written like a movie, it reads like a thriller."
The 40-year-old's reports of a stalker famously spurred an FBI investigation, which ultimately traced incoming emails to the computer of Paula Broadwell, Petraeus' biographer.
When news broke of the affair, Petraeus quickly resigned from his post.
As reported last year, Petraeus was sentenced to two years' probation and a $100,000 fine after admitting that he leaked classified information to Broadwell.
Meanwhile, Kelley tells Page Six that her book is "beyond the narrative of one powerful man's unbridled ego, ill-timed infidelity, a jealous mistress and her relentless efforts to haunt an innocent family along with the world's most iconic military leaders."
"This story is also about the personal information in a person's e-mail, which can be collected by the government, and used against them," she added.
As for who would be cast as her character in the movie, Kelley mused, "I haven't really thought about it. Perhaps Angelina Jolie."