Frances Bean Cobain Remembers Late Father Kurt On Death Anniversary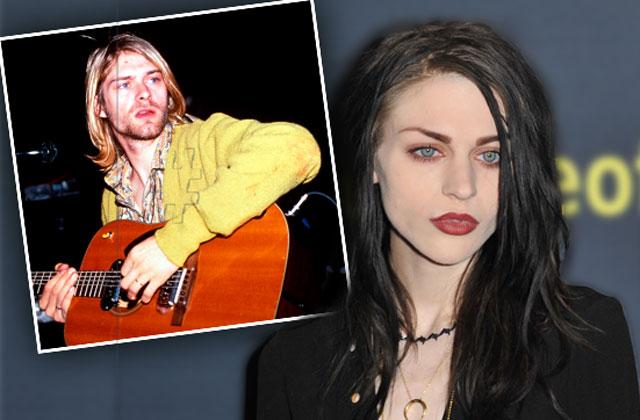 Just weeks after reuniting with formerly estranged mother Courtney Love, Frances Bean Cobain remembered her late father on the 22nd anniversary of his shocking death.
In a touching Instagram post, the 23-year-old recent divorcee shared a photo of former Nirvana singer Kurt Cobain, who tragically committed suicide after years of substance abuse on April 5, 1994, and onetime Alice in Chains frontman Layne Staley, who passed on the same day of a drug overdose eight years later.
Article continues below advertisement
"Rest in peace, you two beautiful souls," Frances lamented in the caption.
Frances was just 1 year old when her father was discovered dead in his Seattle home.
Though she was too young to have memories of her father, "I know from the video footage and letters that I have that Kurt wrote me….my dad did love me," she said last year.
As RadarOnline.com previously reported, Frances and her mother went public with their newly repaired relationship by smiling and posing together at a London party on March 21.
Frances once accused the troubled Courtney of doing drugs, but the former Hole singer swears she has since cleaned up her act.