Boss From Hell? Caroline Kennedy's Work As Ambassador Slammed In Government Probe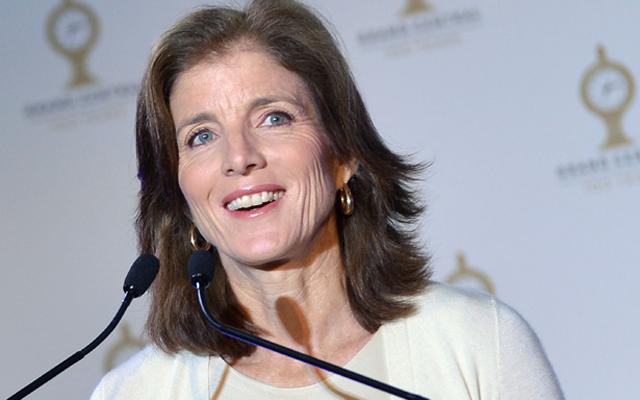 Caroline Kennedy, the only surviving child of John F. Kennedy and Jackie Kennedy Onassis, is not living up to her parents' leadership legacy, if a new government report is to be believed! RadarOnline.com has obtained a top-secret State Department briefing that rips U.S. Ambassador Kennedy's work at the American Embassy in Japan, citing "confusion among staff" and other "major" issues!
President Obama appointed Kennedy, 58, as the U.S. Ambassador to Japan in 2013. Since then, an investigation has uncovered and detailed 65 charges against the facility, which employs 727 people and has a yearly budget of almost $100 million.
Article continues below advertisement
Most notably, the report revealed that Kennedy often runs over that budget, and that they found $2.3 million in "funds that could be put to better use."
There is also reported "confusion among staff" across the embassy, according to the report, and "major management challenges" in the public-affairs section. Staffers also "lack the guidance they need to make day-to-day decisions on optimal allocation of limited U.S. government resources," the report claimed.
The Tokyo embassy is also "not coordinating reporting and diplomatic engagement across the mission," the investigation alleged, and said pointed out a history of "highly restricted meetings" with Japanese officials that have troublesome gaps in their recorded minutes.
There is even confusion over the authority of Caroline's handpicked chief of staff — a public-relations professional and ex–Democratic Party operative — who, the report notes, acts as a gatekeeper between embassy staff and Kennedy.
Shocking security problems and "vulnerabilities" were also reported. They include the use of "personal email accounts to send and receive messages containing official business," the report claimed.
"The shine will certainly come off Camelot if Caroline faces any disciplinary action as a result of the probe," an insider said.