Anna Wintour Requires Starbucks Coffee At All Times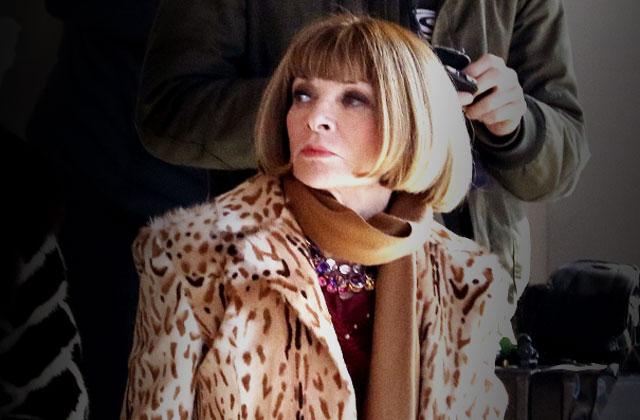 Anna Wintour can't survive without Starbucks in hand! That's what the Vogue mogul's new documentary seems to indicate, at least.
During its debut at the Tribeca Film Festival, viewers noticed that The First Monday in May — a piece chronicling Wintour's annual Met Gala — often featured the famed editirix clutching a coffee cup.
One review of the documentary even described Wintour as "tethered to a venti Starbucks cup," while the Post called the 66-year-old's constant beverages a "shield."
Article continues below advertisement
"Yes, Anna always had someone waiting for her when she arrived at the Metropolitan museum, and they, in most cases, had a cup of coffee waiting as well," director Andrew Rossi confirmed at a WSJ+ Q&A, adding, "I don't know exactly what drink."
As RadarOnline.com previously reported, after seeing the trailer, Kim Kardashian and Kanye West may want to watch their backs.
Sources say Wintour has been souring on the hot-topic couple as of late, despite a publicly friendly relationship. Kim, 35, reportedly disobeyed Wintour's wishes by posting selfies on her social media during last year's Met Gala, after it was announced that guests were forbidden to do so.
One thing is for sure: Wintour's documentary will certainly reveal juicy new secrets of the fashion industry's drama!