Buying Time: 'Teen Mom' Amber's Fiance Postpones Child Support Case Hearing Until May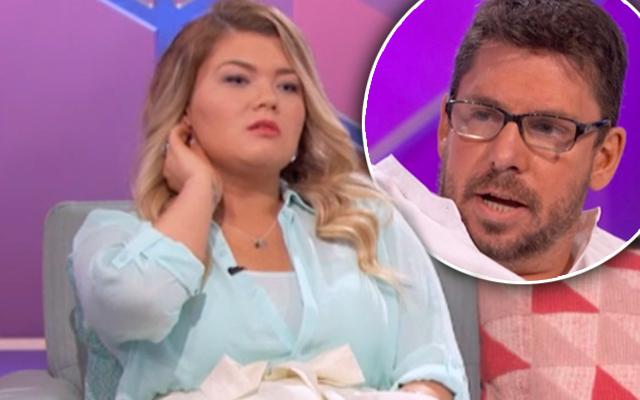 Teen Mom OG star Amber Portwood's fiancé has delayed a potential doomsday in the five child support cases against him.
Matt Baier's new attorney filed a motion to postpone his March 22 hearing by nearly two months, and the judge honored the request, RadarOnline.com can exclusively reveal.
According to Indiana's Madison Circuit Court documents obtained by Radar, the 44-year-old father of at least eight will face five of his baby mamas in Indiana court on May 10.
Article continues below advertisement
As Radar exclusively reported, five women hailing from Massachusetts, Minnesota, North Dakota and South Dakota filed suit in Baier's new home state of Indiana, where he now lives with his famous 25-year-old fiancée.
The angry plaintiffs claim they're mothers of Baier's seven children — and he owes them all thousands in overdue child support.
Another baby mama, Massachusetts native Kelli Maguire Nunn, later provided Radar with proof that she is the mother of Baier's 8-year-old daughter, bringing the mysterious MTV star's tally up to eight secret children.
According to court documents, Baier owes the 36-year-old mom a whopping $10,780.38 in unpaid child support.
Baier initially claimed to have two teen children with an ex-wife, though he later copped to five. He has refused to acknowledge at least three kids.
Despite his shocking past, Portwood continues to stand by her man.
"He's the love of my life," she recently said.