More Proof! Amber Portwood Fiancé's Baby Mama Demands Child Support For Kid #8 In Court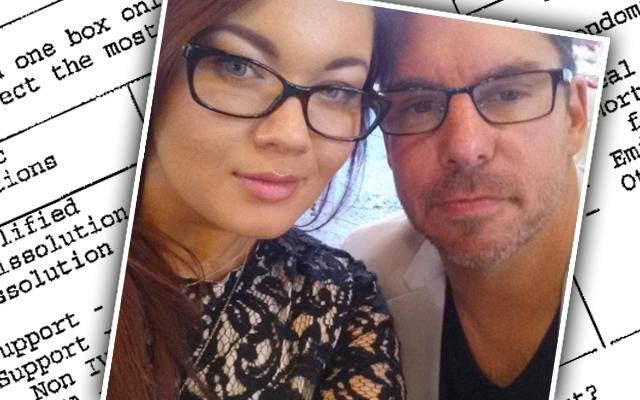 Though he acknowledges being the father of five kids all over the age of 13, Amber Portwood's fiancé, Matt Baier, has many more secret children.
As RadarOnline.com exclusively reported earlier this month, the 44-year-old has at least eight children— and now, there's even more proof!
In Florida's Martin County Circuit Court documents obtained exclusively by Radar, Kelli Maguire Nunn, the mother of Baier's 8-year-old daughter, demanded child support from her former fiancé, whom she claims left her when she was just two months pregnant with their child.
Article continues below advertisement
READ THE SHOCKING COURT PAPERS
Baier has "admitted to being the father of the child," Nunn confirmed in the May 2009 documents, when her little girl was just two years old. (Radar has chosen not to reveal her name for privacy reasons.)
However, Nunn continued, he had not provided food, clothing, gifts or financial support for the child.
The single mom sadly noted that her daughter was the spitting image of her absentee father.
The child "has Matt's eyes and makes some expressions like him," she wrote.
In an exclusive interview, Nunn, 36, told Radar that the mysterious MTV star abandoned both her and their unborn child after insisting they have a baby together.
When he finally met his daughter one month after her birth, "he introduced himself to her as his sperm donor," Nunn alleges. "I kicked him out."
Nunn and her little girl haven't seen her father since 2009, though she claims she pleads with him to pay child support from time to time.
Her demands fell on death ears. According to Massachusetts child support documents, Baier presently owes her $10,780.38.
Fortunately, Nunn later relocated back to her native Massachusetts, where she got married and had another child.
Her husband treats Nunn and Baier's daughter like his own, she assured Radar.
Radar was able to confirm that the 8-year-old is Baier's eighth child, as he is currently facing a lawsuit in Indiana court regarding child support payments for seven other children from five women.