Obama Daughters In Danger? Sexual Abuse Investigation At Sasha & Malia's School!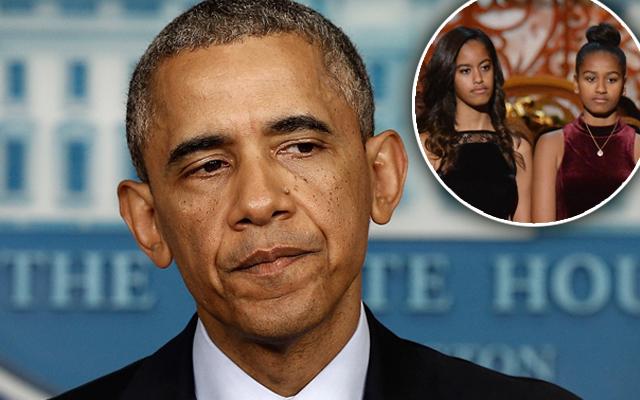 President Barack Obama's daughters' Washington D.C. private school is being rocked by a sexual abuse investigation. RadarOnline.com has learned exclusive details on the scandal and if the Obamas' daughters will be safe at the prestigious high school.
D.C.'s Metro Police Department is investigating an alleged on-campus sexual abuse scandal at the Sidwell Friends School.
In an incident report obtained by RadarOnline.com, an unnamed student claims she was forced to have "sexual intercourse" without her consent between 2:34 p.m. and 10:52 p.m. on Wednesday.
Article continues below advertisement
The two students "are known to each other and have had a previous sexual relationship."
"It's not classified as a rape, it's a sexual abuse allegation," Metro Police spokesman Dustin Sternbeck told RadarOnline.com. "It's an active police investigation and involves high school students at the Sidwell Friends School. It happened on campus."
Sternbeck does not believe additional security procedures are necessary to ensure Malia and Sasha Obama's safety.
"There already are a number of security measures in place," he said. "No additional measures from what they already have. We don't think this is a threat to the entire student body. It appears to be an isolated incident."
Story developing.