Rosie O'Donnell & Michelle Rounds Finalize Their Bitter Divorce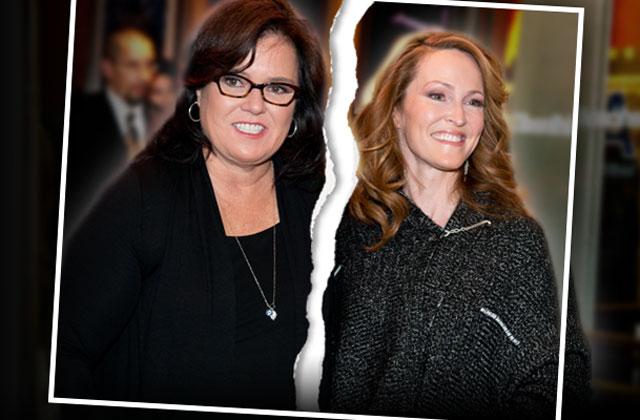 Rosie O'Donnell and ex-wife Michelle Rounds have settled their bitter divorce battle, and will finalize the split this week, RadarOnline.com has learned.
"The divorce is finalized, this is just a formality for the paperwork to be submitted," a rep for O'Donnell, 54, confirmed on Tuesday.
Meanwhile, the comedian ensured that it's still a laughing matter for her, joking: "There's peace in the Middle East !"
Article continues below advertisement
As RadarOnline.com previously reported, the pair split last February after just two years of marriage. For several months thereafter, legal battles ensued over the custody of their adopted daughter, Dakota.
In October of last year, O'Donnell and Rounds were finally able to settle.
Rounds said she felt "great" after the former couple spent three hours working out the deal, the result of which leaves both with "joint legal custody" of the 2-year-old, according to her attorney, William London.