Case Closed! Rosie O'Donnell Settles Nasty Split With Ex Michelle​​​ Rounds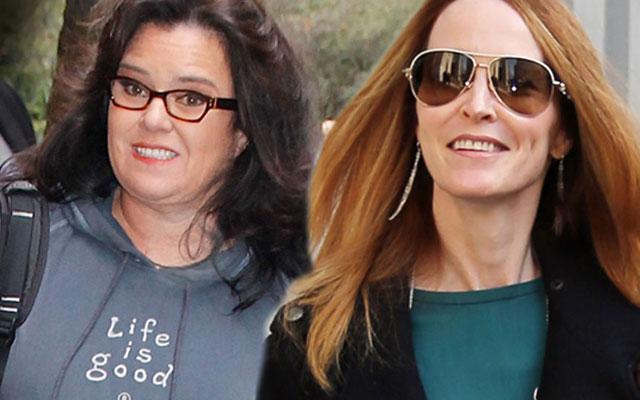 Rosie O'Donnell got some good news Wednesday when she settled her divorce proceedings with ex-wife Michelle​​​ Rounds in New York City.
The talk show queen, according to the NY Post, told reporters following the hearing at Manhattan Supreme Court: "We're both very happy about the outcome ... there's peace in the Middle East — it's done, we've settled."
Rounds said she felt "great" after the former couple spent three hours working out the deal, the result of which leaves both with "joint legal custody" of Dakota, the 2-year-old they adopted together, according to her attorney, William London.
Article continues below advertisement
A separate source told the paper of the split: "Chelsea had been going to a special school. But she refused to go back and wanted to stay home and go to school here. Rosie had to make a decision."