Richard Simmons Reveals Shocking Reason Behind Disappearance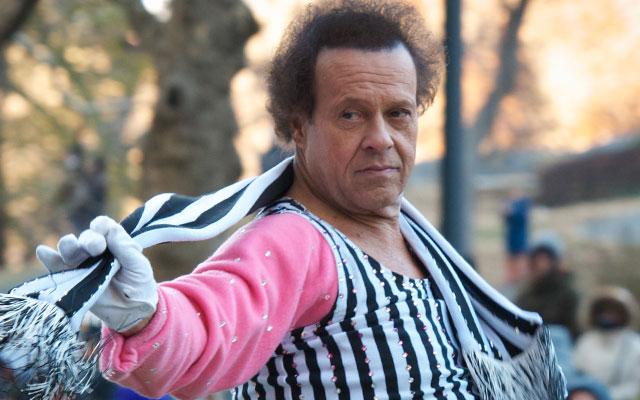 After Richard Simmons mysteriously disappeared from public sight, his friends began to worry. However, in an exclusive interview with Entertainment Tonight on Sunday, the fitness guru revealed the real reason behind his recent absence.
"I am not kidnapped," the 67-year-old told ET's executive producer, Brad Bessey, over the phone. "I am just in my house right now."
"No one should be worried about me," Simmons continued. "The people that surround me are wonderful people who take great care of me."
Article continues below advertisement
As Radar previously reported, the workout junkie's pals became concerned when he started missing important events and obligations over the last couple of years.
Richards explained that his knee surgery in November 2014 was the reason behind most absences, calling his friends' public worry "hurtful."
"I love all the people who worry about me," he said. "But it was time for me to take some time to be by myself. For the last 40 years I have been traveling, teaching classes, and I had a knee injury, so I had a knee replacement, which was very difficult for me… I have really just been taking it easy, staying at home, working out in my gym and doing the things I haven't done in a very long time."
"This is how I want to live my life right now," Simmons also told ET. "And to all the people that are worried about me, please don't be. If I was in any trouble, if I was hurting in any way, I would reach out. It is time right now for Richard Simmons to take care of Richard Simmons."
What do you think of Richard's big health update? Let us know in the comments below!