'RHOBH' Star Erika Girardi's Lawyer Husband Sued For 'Mishandling' Client Funds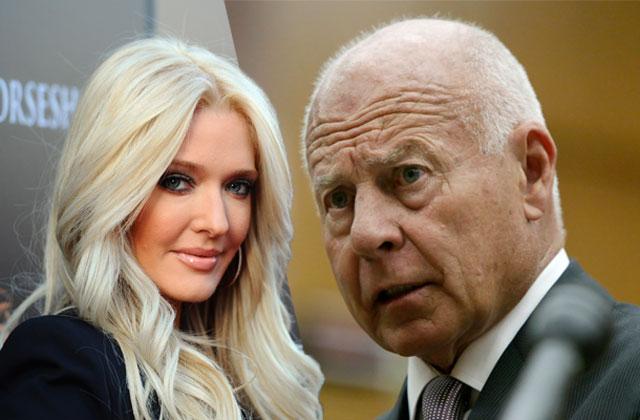 The drama will continue off-screen for Erika Girardi (also known as alter-ego Erika Jayne) this week as her lawyer husband was slapped with a federal lawsuit!
Thomas Girardi, 76, along with the law firm he founded and fellow attorney Robert Finnerty, is being sued over allegations that they mishandled funds awarded in a class-action lawsuit.
According to the official court documents, Girardi's firm won $130 million for plaintiff, identified as Paul Kranich, in a nine-year battle against the Lockheed corporation regarding chemical exposure.
Article continues below advertisement
Unfortunately for Girardi, Kranich claims that the high-end lawyer used a majority of the funds they won towards expenses on a completely unrelated case.
"Girardi is believed to have charged Plaintiff a total contingency fee of 40 percent of total gross proceeds, even though Girardi had agreed to accept only one-third in fees on many of the settlements," the lawsuit states, listing his expenses explicitly: $250,000 to an aviation company he owns, $100,000 to his divorce attorney, $350,000 to Western Union, and a $500,000 to a real estate escrow account.
Could wife Erika see the her husband's fortune vanish before her very eyes?
The couple has been married for 17 years, sharing an extravagant Great Gatsby style mansion in Pasadena, Calif., together.
Girardi first found fame working as the co-counsel in Erin Brockovich's now infamous lawsuit against Pacific Gas and Electric in the 1990s.
UPDATE:
Girardi released a statement that reads:
"Peter Dion-Kindem is a perennial litigious gadfly and a fraud. He has, for nearly a decade, made bogus claims and filed sham lawsuits against our firm. His allegations are false, baseless and defamatory.
Further, Mr. Dion-Kindem has attempted this fishing expedition numerous times before. For example, in 2008 he filed a nearly identical complaint. He failed then and he will fail now. The 2008 case was dismissed by an order of the Court as having no merit. His latest complaint is a carbon copy – and comes more than a decade past the statute of limitations.
We have filed a motion to have this bogus compliant dismissed and we feel confident Dion-Kindem's latest attempt to besmirch Girardi | Keese will fail just as spectacularly as his last one did. We stand by and are proud of the work we do on behalf our clients."